Cycling
Tour de Suisse – my summer passion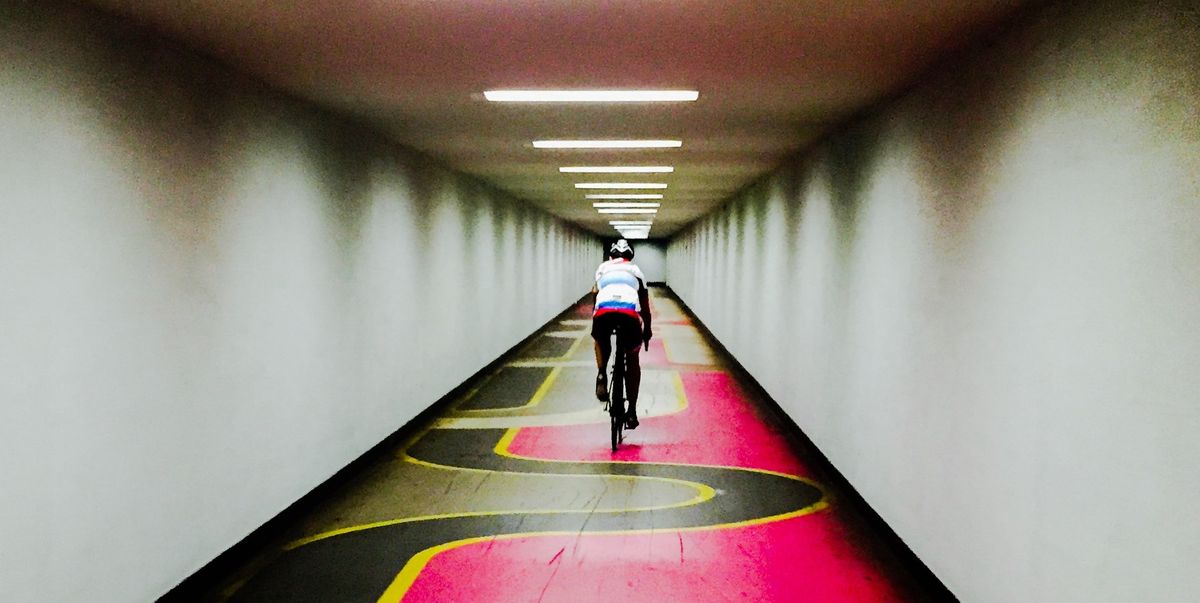 Great weather, being outside, a slight breeze, beautiful Swiss nature and surroundings, doing sports with friends in good company what else could I want? Nothing much really! I really love my newly found sports activity. A colleague of mine started training for a Triathlon a few months ago and got me all psyched too.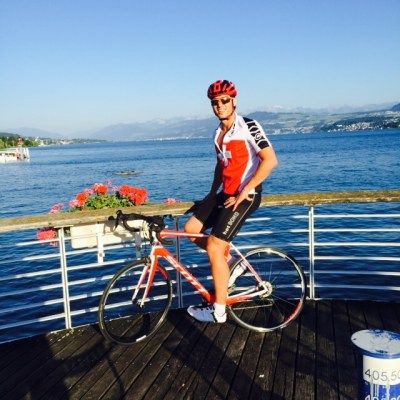 A few weeks ago I decided to get on a bike and give it a shot and I was stunned by how much fun it was. I got to experience the town I live in from an entirely different angle and it was fantastic to be outside, see new things and do a bit of sports in good company. Switzerland is great place to bike and discover new things since most of the towns are not all too far away from each other and the scenery is absolutely stunning.
The social aspect of cycling is something special
What I noticed quickly is that there is a very strong social aspect to driving a racebike – it is very easy to get into contact with others who are suffering just as much as you are on the road, or would like to team up with you for a few minutes to stay out of the wind for a bit/help each other up a hill. It is far more easy to get into a conversation with someone on a bike, than when you are running.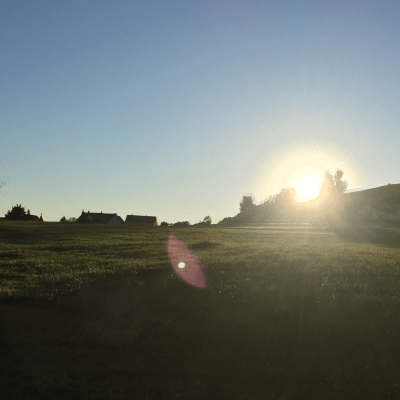 Cycling is a real team sport and that really adds an extra dimension to the exercise. The first trips I did were with two friends of mine, who have become fanatics in recent years too. It is so much fun to share the experience with others and do sports together. It does not really matter who is faster or slower, you help each other become better over time. Practise makes perfect and if you want to become good at cycling, you need to invest quite a bit of time.
See new things: how I managed to extend my range
I love doing sports and being outside, especially running because it is an excellent way to get to know your surroundings and the neighbourhood I live in. Next to that it is easy to simply put on my shoes and walk whenever I want and whereever I am. There is one slight limitation though, I cannot walk that "far". If I would not take a train back from wherever I ran to, my range would be fairly limited (10-20 km).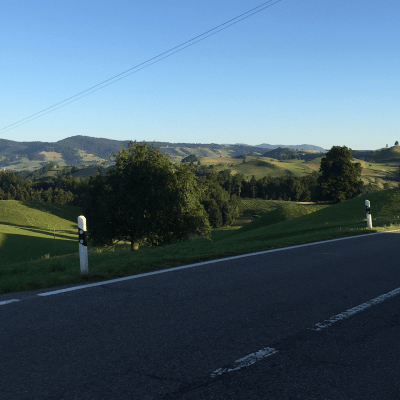 A very easy solution to the range problem is to get on a bike. You can easily do 50-100 km a day (and take the train back if you have to). This allows you to see entirely new things, visit cities close by and really get to know the country you are living in. If you don't watch out, you might even cross the borders faster than you think – especially because from where I live (Zürich, Switzerland) it is not all that far to Italy, Austria, Liechtenstein or Germany.
Yesterday I did a mini Tour de Suisse from Zürich to Lucern and back, which was ridiculously hilly, and challenging (for me at least). It took me around 03'00 hours to get to Lucern and back, which comes down to about 80 kilometers. The difference in altitude was about 1.0 km and the trip had two nice little hills in there for me.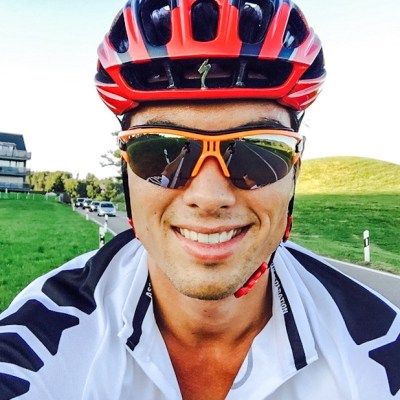 Of course being in Switzerland, it is no surprise that I had to conquer a few hills and slopes as the landscape is simply like that here. For those of you who live in San Fransisco this might not be a big deal, but being a Dutch-Kid from the city, this is still very new to me. I love being in the mountains and skiing down a few perfectly prepared slopes, but so far I had always been taken up the hill in a nice and cosy little skiing lift.
Next to that, you cannot run during the day in summer. It is simply too hot outside and it is best to go running before 09:00/10:00 in the morning and/or after 19:00/20:00 in the evening. That does not really fill the day nicely though and is not a very sociable exercise. On a bike it is nice and "cool" with a slight breeze – even when you are not going all that fast.
I got myself a new bike – Scott Solace 20 (edition 2015)
After a lot of consideration, I decided to buy myself a new bike a more than cool Scott Solace 20. I love Scott products, true Swiss quality build and full of tradition. The Scott Solace weighs just over 7 kilos and is a brilliant piece of equipment. Trust me, there is nothing worse than bad equipment. The Scott Solace 20 really allows me to get the most out of myself and feel safe doing it.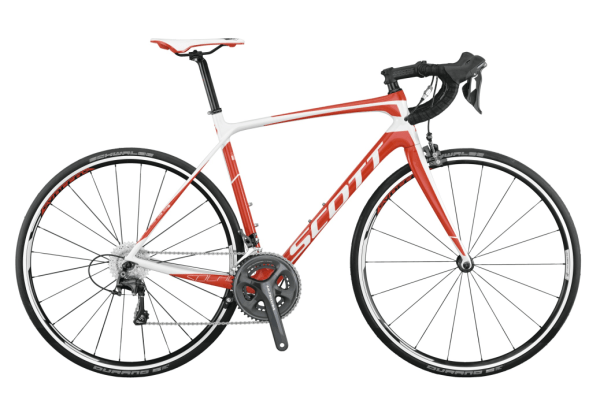 The SCOTT Solace 20 (2015 edition in red and white) was designed to provide me with a perfect balance of comfort and performance on the roads. Its HMF Carbon Fiber frame was designed with two zones, a Power Zone and a Comfort Zone, in order to result in a stiff and responsive bike that allows me to keep comfortable all day long.
Long story short: I really love my bike and I think I have found a new passion. In the coming few weeks I will report back to you on a few of the trips I have done and a few hands-on experiences from my little endeavours.