Facebook Canvas – Great In-App Shopping Feature (beta)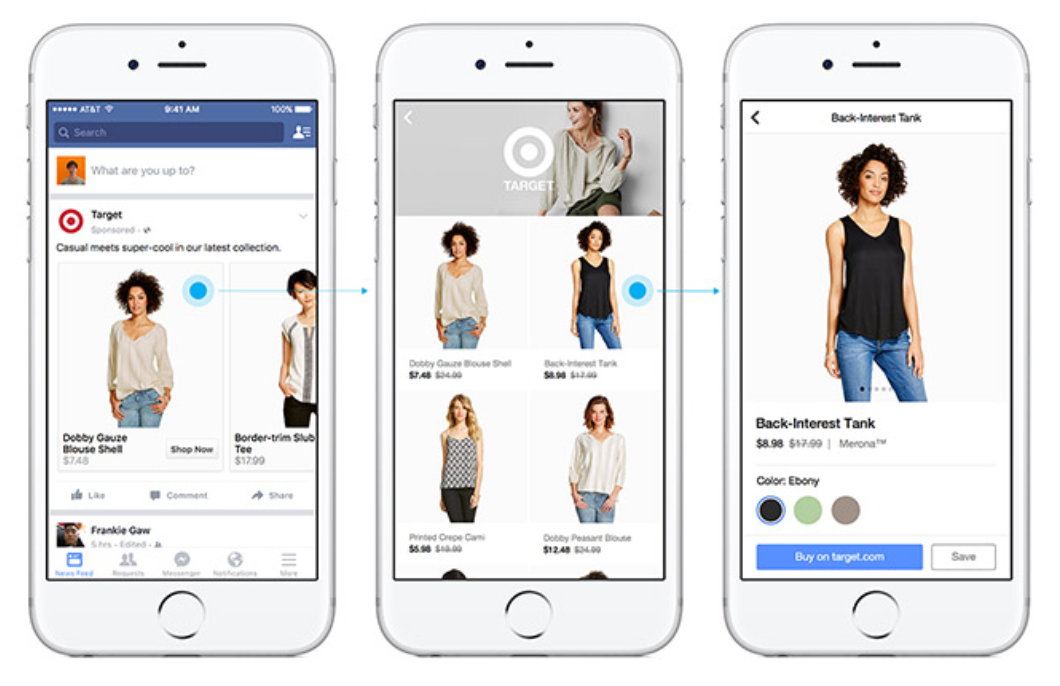 Most users do not use more than a handful of apps on a daily basis and Facebook is surely one of them. Facebook are now looking into adding a new shopping feature to the regular app and have started rolling out a few beta tests with a feature called Facebook Canvas.
Canvas is basically an in-app shop through which the user can purchase anything from the Facebook app directly, without leaving it. This makes it very convenient for the user who does not need to "learn" how to deal with the shopping experience of yet another website every time he/she wants to make a purchase.
The in-app Canvas feature looks absolutely stunning, and I cannot wait to try it out myself. If done well, this could be a big leap forward for both Facebook's shopping aspirations and Facebook Payments(!). With Apple Pay slowly conquering the offline world (Starbucks will start to accept Apple Pay payments as early as 2016), it is time for Facebook to step up its game and create a few new features that will not only secure future income, but keep Facebook interesting as a tool for Marketeers and Shop-Owners too in the long-run.