GANDT Ventures Launch – Happy New Year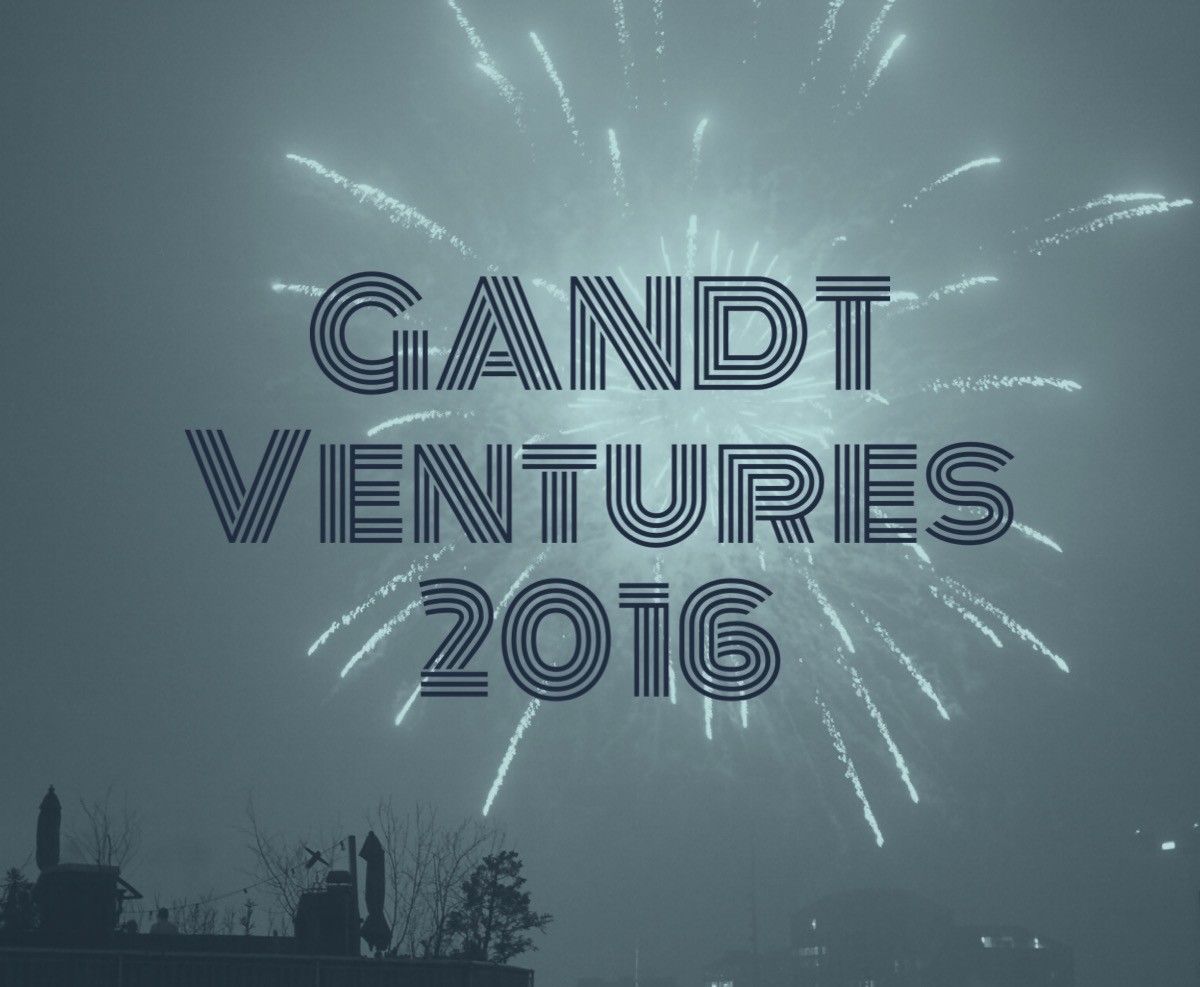 Happy New Year everyone…!
GANDT Ventures has kicked the year off with a big bang and our official start. Together with a group of strong e-commerce experts I have decided to combine our strengths into a digital / e-commerce SWOT-team and venture builder. By venture builder we mean that we use our skills/manpower to help set up digital businesses.
The team consists of industry/e-commerce experts (c-level and founders – ex-Rocket Internet, Venture Stars and more) in the following fields: Online Dating, Home & Living, Fashion, Sports as well as FinTech/InsuranceTech.
Through GANDT Ventures we aim to not only consult SMBs and Startups, but use the experience we've gained over the years to guide and work along founders to bring their businesses to the next level. Hands-on, we build ventures and bring your business a step further into the multi-channel digital age.
Homebase Zürich
Last year we have decided to bring our home base to Switzerland – more specifically in beautiful Zürich. The entrepreneurial spirit is absolutely "mega" here in Switzerland and we feel more than at home. We aim to bring more Swiss start-ups to the next level and consult them hands-on in the years to come.
This does not mean that we solely work for Swiss companies, of course – our international team (Dutch, German and Italian) speaks over 7 languages and we operate Europe-wide with SMBs within the D-A-CH region, the Netherlands, UK and Italy.
For those of you who have not been to visit Zürich just yet, please feel more than free to drop by at our offices, visit the town and we would be more than happy to show you around.
In-house IT- & design team
What sets us apart from other teams of performance consultants is that we have our own in-house IT,- and graphic design resources. This helps us a lot in creating new websites, iOS/Android apps, set up landing pages, cam-newsletter, creative sets/banners, billboard designs, and even direct response TV-commercials.
Our IT- and design services enable us to work quickly, efficiently and fill the HR/resource gaps of SMBs and Startups who are not yet ready to build up the internal resources themselves. We understand that lower overhead costs low can be a crucial benefit in early- and mid-stage financing rounds.
If you would like to receive a few samples of our work and things that we have done, please feel free to simply ask and use the contact form to reach out to me.
Service offering
Our service offering is clearly focussed on e-commerce and performance marketing and can be broken down into four main areas:
(1) Digital Consulting; multi-channel digital strategy development and support
(2) Performance Marketing ("Agency"); hands-on campaign optimisation & senior expert support
(3) E-Commerce Due Diligence; challenge the current company status quo and digital footprint
(4) Venture Building; bring ideas to life – using our experienced founding team
Regardless of whether you have just gotten started with your idea and would like someone to challenge you business case, conversion rates and unit economics, or whether you have an existing <online> business that could use a few new impulses, benchmarks and ideas – we try to tackle these issues hands-on and give you our honest opinion at all times.
The way we work is that, we work alongside you for as long as you would like, show you the tricks and trades of what makes digital businesses measurably successful and coach wherever necessary. The goal is go help you deal with the challenges you are faced with from day one, let you use our network, share our knowledge and be your longterm <silent, external or in-house> partner within the team.
You will find more information about our service offering here: /consulting/
Apply now
We are continuously looking for great entrepreneurs, interns and e-commerce experts to join the team. If you would be interested in working with us, please feel free to simply send me a message with your curriculum vitae and we'll set up a call to discuss the possibilities.
What are we looking for in a great colleague? He/she needs to be at least as open, friendly and communicative as we are, bring a no-nonsense attitude, preferably speak English, German, French and/or one other language, love to travel, and crazy about tech-digital-e-commerce basically everything that has to do with the internet.
If you have any questions regarding GANDT Ventures, our team and that what we do: please write me a short message, or give me a call. I am so looking forward to meeting a lot of great entrepreneurs this year.
On behalf of the GANDT Ventures team, I wish you a fantastic 2016 and I hope to speak to you soon.
Remco Livain
CEO and Founder GANDT Ventures GmbH (Motorenstrasse 20, 8005, Zürich Switzerland)
ps: our company website <http://www.gandt.ch> is under construction and will follow soon