IMHO
Early Morning BVB-Surpise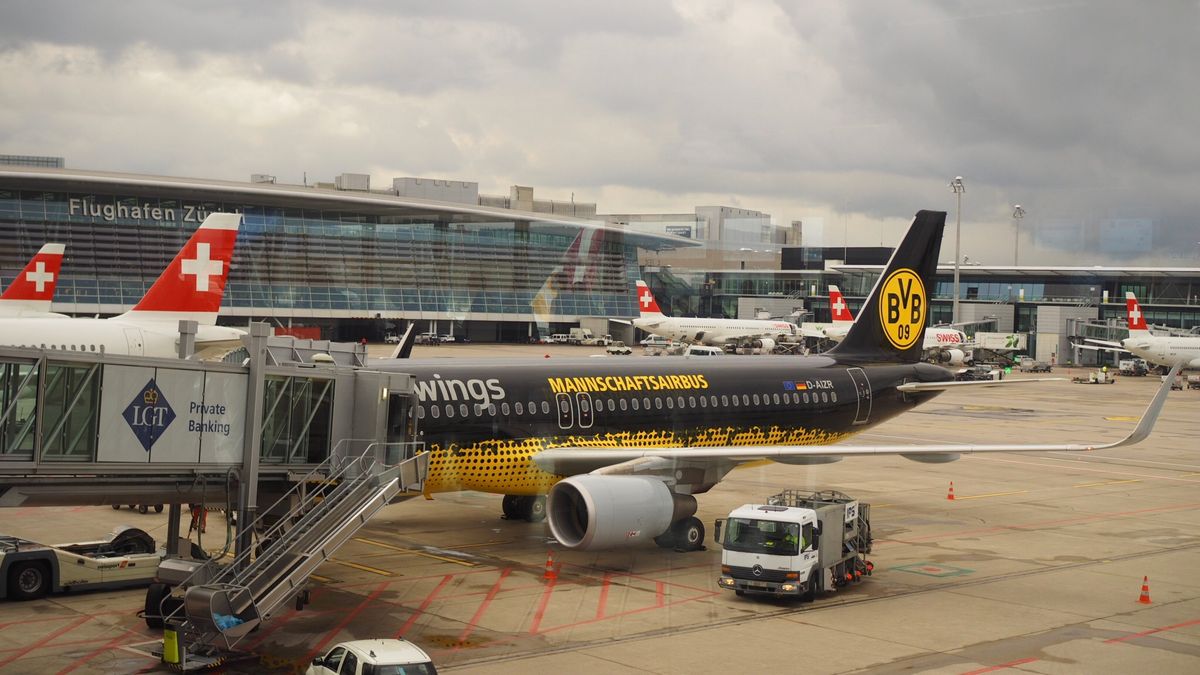 Sometimes you wake up in the morning and you just know something "strange" is going to happen. I got to the airport nicely on time so that I could enjoy my (ahem) well deserved breakfast in the lounge before boarding – sometimes it is nice being a frequent traveller. I felt that everything was going just right for me today, the espresso was great, my Birchermuesli was just right and everything was going according to plan.
Everything was fine until…
I thought it was going to be a regular ol' flight from Zürich to Düsseldorf with SWISS / EUROWINGS.  But when I got to the gate, lightning struck me… I have absolutely no clue why someone thought this was a good idea, but they put me on a BVB MANNSCHAFTSAIRBUS to Düsseldorf.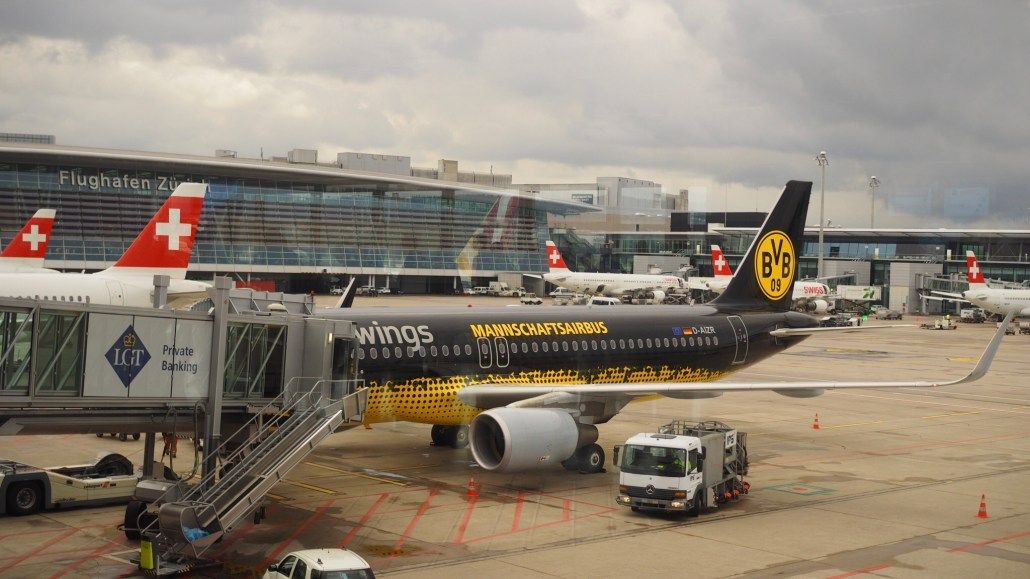 With my Munich background and Mia San Mia attitude, this was definitely not the best of morning-surprises.
I just had to share this image… Yes, on our GANDT Ventures Team we do have a few fanatic BVB Fans (hello Tobi), but I surely do hope that this does not become a regular thing. I felt that the crew members were also not all too happy about the fact that they had to fly this "beauty" of a machine, but they did not have much of a choice but to laugh it off and deal with all the great comments they got.
Thank you SWISS, thank you EUROWINGS
Dear EUROWINGS, thank you so much for this delightful surprise on Tuesday Morning. Although you did not get my Team right, we all still had a good laugh this morning and it gave me a nice little story to tell.
But, please don't "serve" me this airplane again if you do not absolutely have to 😉