High Fashion Retail Stores Face Challenges with High Customer Demographics

Where do customers get their inspiration from?
Fashion gives you the opportunity to express your emotions and who you are to the outside world. If you would like to fit into certain group or be a certain person you better dress like your role model. This role model could be someone that you have seen in a magazine or the peers around you at school or work.
It is not very long ago that people were mainly influenced by beautiful fotoshootings in magazines, on billboards and on television. The traditional media work the place to go to to get inspired about the latest fashion trends on the market.
Nowadays, women and men of all ages look to social media and digital channels for inspiration far more than they did in the past. Trends change rapidly and something that might be "in" at the moment, could be "out" within a number of weeks or even days.
Anyone could be a potential "Influencer"
The number of influencers in fashion has exploded rapidly with the introduction of Instagram and Facebook. What the social media platforms change mostly is that anyone could all of a sudden become an influencer for certain user group.
The power of social media is that you can find that one person you really connect with and who fits your ideal of beauty to follow as your own source of inspiration. Or you could join a group of others who fit your beauty ideals and get inspiration from them.
It is the common misperception that this only applies to a younger audience.
But we see with our fashion customers that their main target group is actually a group of men and women between 40 and 50 years old. The general demographics of Facebook have become significantly older over the years.
It might be true that Instagram still attracts a somewhat younger audience than Facebook, but the 40 to 50-year-olds generation are also starting to use this medium a lot more as well.
How have the industry demographics evolved?
The user demographics of traditional stationary stores in fashion has grown older together with the industry. Traditional fashion retailers such as Peek & Cloppenburg, Breuninger or Jades in Düsseldorf, have built up a stronger online presence for their existing customers.
This calls for a more radical change in the way we communicate to our end consumers
As the years have passed, the general demographics of these stores has also changed. Many online retailers are still trying to target a very young audience through their social media and generally on their websites.
At GANDT Ventures, we have been observing that this calls for a more radical change in the way we communicate to our end consumers.
The changes that are happening within the social demographics of online fashion stores have widespread implications for not only social media, but also product sourcing, buying, the tone of voice that is being used on websites and the imagery that is being used respectively. This demographic shift will surely continue in the next few years.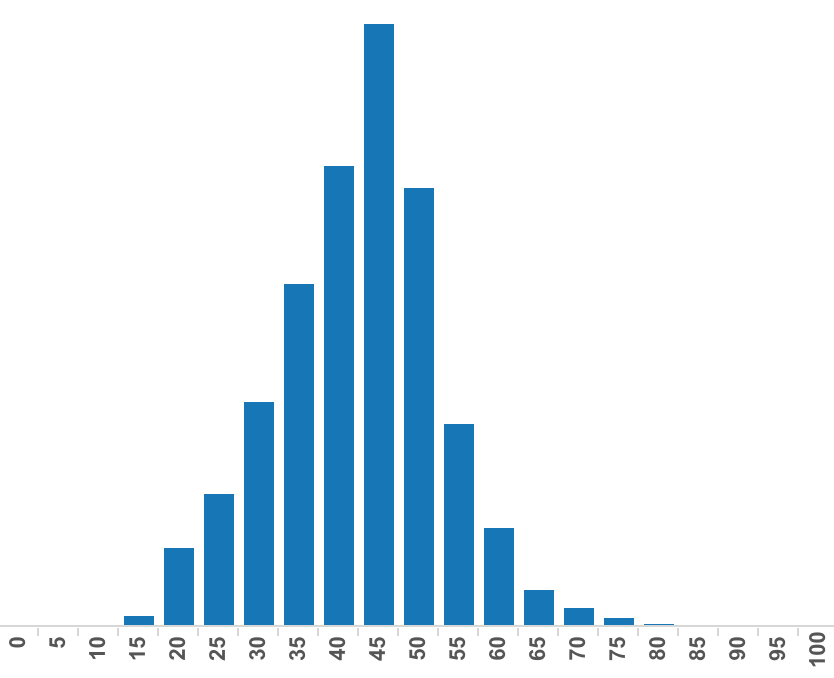 Why is this trend so hard to understand for fashion companies?
To be honest I don't really understand why this trend is so hard to understand an act upon for fashion companies. Most designers and distributors still believe that high fashion is something that is bought by the masses of people who are significantly younger than their actual target audience is.
There seems to be a clear mismatch between perception and reality
I find that there are a lot of opportunities in the way that we approach customers and the way that we built our websites and other apps. We can and must tailor them better to the actual target audience that we serve.
It appears that the faster the technological advancements have been in the last few years the more complicated it has become for anyone to purchase fashion online. This holds especially true for small medium sized businesses who do not have the power to investing technology as much as a Zalando or Amazon can. Yet this target audience/demographics are screaming for simplicity and help in usability of websites and apps.
My opinion: Retailers should focus on that what they do best
I openly ask myself, if our potential customers can get their inspiration from so many sources – why would fashion retailers try to create huge complex content platforms on their websites to attract users. Why not focus on making the shopping experience as easy as possible, source great – exciting products and use the influencer channels that are readily available out there to do the rest?
My personal opinion: You don't need to be good at everything and sure should not try to compete with MyTheresa, Zalando or Amazon on content – just focus on that what you do best! Design,  create and buy beautiful products for your customer base and keep them happy with excellent service.
One of the things we do with the team at GANDT Ventures is that we help "offline" retailers focus on their strengths again when it comes to fashion and design. We support them with their business setup and how they tackle the digital challenges that they face on a daily basis.
If you would like to know more about how we work with fashion companies and what we do to bring them to the next level, please do feel free to reach out to me using the contact form.
As an open invitation: I would love to speak more to others in the fashion industry to discuss their learning so far and how they deal with the challenges that lay ahead of them when it comes to selling their fashion online.
I hope to hear from you soon and have a great day!
Remco Livain