IMHO
Digital day in Switzerland Zürich was a great success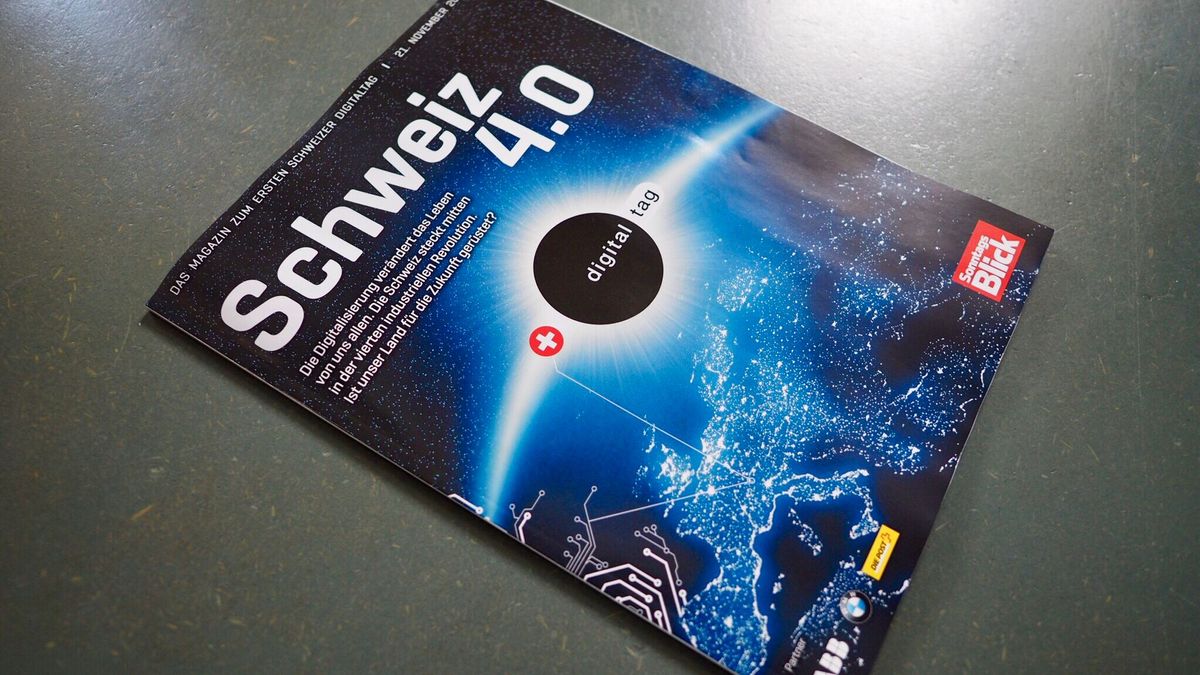 Yesterday was the first time in Swiss history that the full country of focused it's attention on digital as the main topic of the day.
100 events, 40 companies and four towns celebrated the first ever swiss digital day. Both in Zürich, Lugano, Chur and Geneva there were events throughout town. National politicians focus their full attention on this day as well and it was typically Swiss, fantastically well organized.
National media reported that over 150,000 people joined the event
The main event took place in the city center of Zürich at the central train station.
Here are some of my first impressions early morning at the Zürich central station. The two minute video is in German, but it will give you a good impression of the event.
I sincerely hope that we will continue to see more events like these throughout Switzerland in the coming few years.
Digitalization is not something that is just relevant for a bigger companies. But it is something that affects us all. The development of digital technologies will change our lives more drastically then we can grasp at the moment.
Things like virtual reality tools are currently just fun to play around with but will change our lives forever.
A cultural shift in society
Next to that the advancements in digital technology will put a big strain on society as such. These technological advances will force everyone in our society to learn new tools and new ways of working.
As digital natives we have an obligation to be patient with everyone around us and teach them as much as we can on how digital tools cannot only improve our lives, but will change processes and our interactions.
A national digital day starts the conversation on the impact of digital on our daily lives throughout our society. I applaud these developments and I am very happy to see that so many people showed up yesterday. With everything that is going on in digital developments we are still just the beginning.
The biggest changes will not be how we work with tools, but how our culture will evolve around the tools that we create. I believe that we are at the brink of a cultural shift in human society. But we need to make sure that no one is left behind when we make the shift.
Digital transformation: how we can help
The digital integration of new tools, ideas and developments should be on each and every political agenda. Sometimes actions speak louder than words. And that is why I am so glad that yesterday some of the most prestigious Swiss leaders showed up to support this cause.
This comes to show that we are making more than just an effort, we are making and witnessing real change.
I'm looking forward to 2018 and everything that it will bring us. The event yesterday has inspired me personally to continue doing that what I have been doing the last few years. We need to raise awareness for the fact that the world is changing.
I believe that I can help people around me best by showing them what kind of opportunities digital transformation brings us. I want to make sure that no one is left behind and we do not create a society of digital natives versus an analog world.
My generation of 25 to 40-year-olds, needs to be patient and continue to educate those that have not grown up solely with digital tools. And next to that show the younger generation that will follow in our footsteps how to integrate different learning stages in our society.
Events like the digital day in Switzerland should be something that other countries in my opinion can learn from. And I hope more events will follow in the years to come.
Have a great start to your day and I hope to speak to you soon. Best, Remco