How Skinnovation helped me changed my mind on startup-events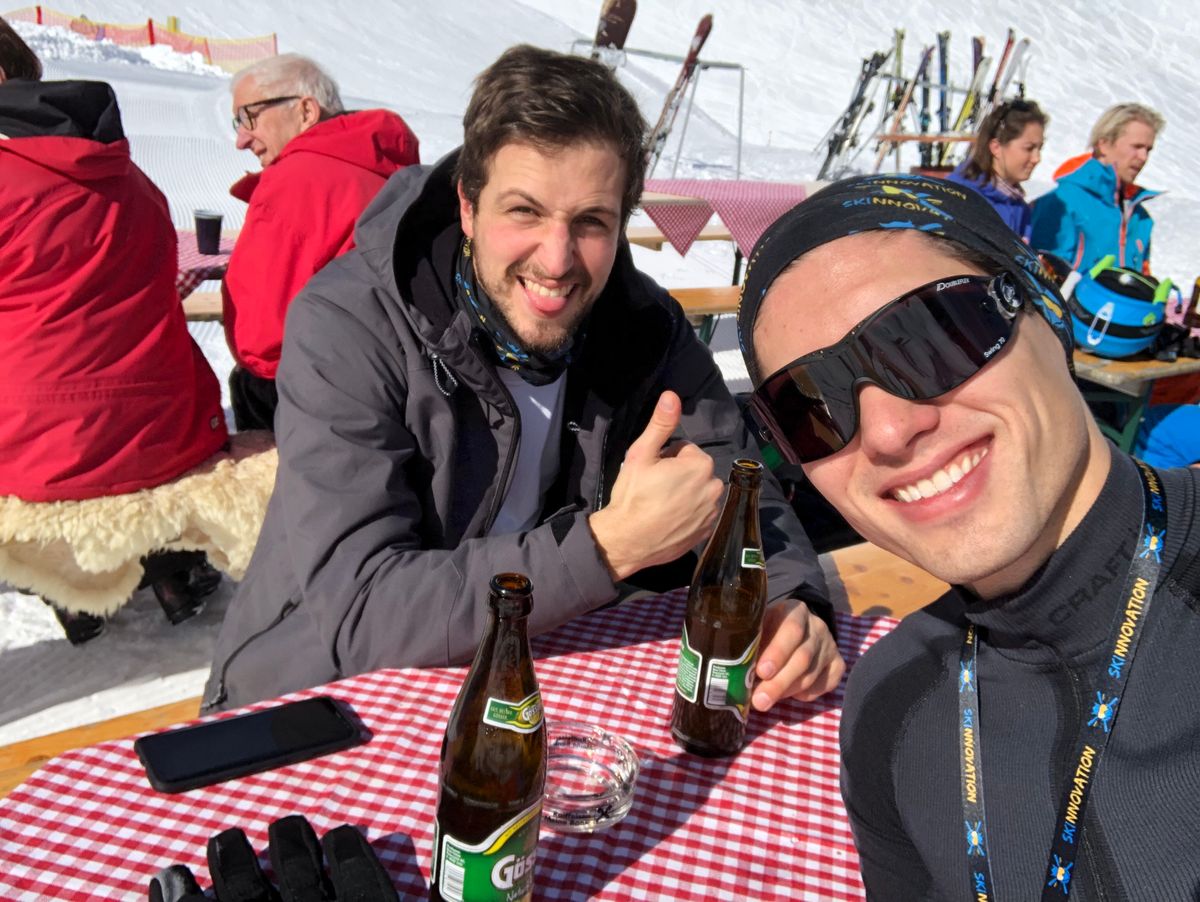 Last week I was asked to speak at the Skinnovation in Innsbruck. Skinnovation is a three day event that is hosted by the Tyrolean chamber of commerce and the university of Innsbruck. It brings both startups, investors and innovation managers together in a casual atmosphere. The great thing about Skinnovation is that the entire conference is done on skis. So if you feel like you belong into one of the forementioned groups and you love to ski, this is definitely an event you should join next year.
This might sound somewhat strange to you, but I haven't done a lot of startup events in the last 2-3 years. I did go to a few startup pitch events, but spending three whole days surrounded by startups and digital entrepreneurs had been a while back. The main reason I hadn't done many of them anymore, is because I felt that startup-events generally lack depth. These events are there more to inspire young entrepreneurs than anything else.
Why do startup events generally lack depth?
The problems that startups face, have not changed much in the last few years. The investor side of things has definitely become more organized, but the actual work that startups need to put in to get going, hasn't changed all that much. The struggle for resources, technical solutions and scalability have remained fairly similar. Especially when a startup is not just aiming to be a good and solid company, but really wants to change the world.
It has become more accepted to found a new company. But the infrastructure has not become a lot more inviting. If you are looking to get a foot in the door in any market, you need to come up with some sort of mvp, proof of concept and convince others that you are looking to solve their problems.
Since most of the talks at startup conferences are merely "how to get started quick hacks" or "things to do" talks, it is hard to hold a deep, technical conversation on one specific topic. The topics and the breadth of the startups at such conferences is usually too wide spread. Hence, the conversations remain fairly superficial. There are of course a few conferences that merely serve a certain niche.
Single themed startup-conferences are also not the solution
If you are looking to solve a big problem, it is important to collect as many different points of view as you can. Startups are not faced with the fact that they are tied down to conventional ways of working nor are they stuck to conventional ways of solving problems. That is why it is so important, that the founders get the opportunity to speak with many different types of people who can fuel their imagination. It helps to have a common denominator and to have something in common that you can talk about. The conversations at those types of conferences is usually a lot more technical and concrete. But there are not all that many good ones out there that I have attended so far. Any tips anyone?
At the Skinnovation event in Innsbruck, the best of both worlds came together. That is simply because all of the attendees had one thing in common, they love to ski. Just the mere fact that all of the attendees had this one shared interest, made it really easy to speak to nearly anyone. I have never had any issues to start a conversation with someone, but this time I noticed that a lot more people came up to me as well. Sharing something as magical as the beautiful nature around us and a common "hobby" was the perfect conversation opener.
Having a shared interest and activity is a great conversation starter
This type of conference was really a lot of fun and it re-fueled my imagination for sure. It was very inspiring to find out who was doing what and to see how the startups that were there were dealing with their issues. There were far more companies that were trying to solve climate change issues and societal issues than I had cared to imagine. Which was really great to see. Startups today are not just trying to become the next platform or eBay powerseller, but are looking to truly have an impact on the world around us.
I hope that I will be able (allowed ;-)) to join next years event again. It was a real treat and I can highly recommend it to anyone.
Remco