Innovation Series: Employee involvement
Corporate innovation brings about many organizational challenges. Company-wide acceptance for digitalization and change management topics is not easy to reach. However, it can help to focus the company's attention on one topic that all agree on, namely: how to make work more pleasurable.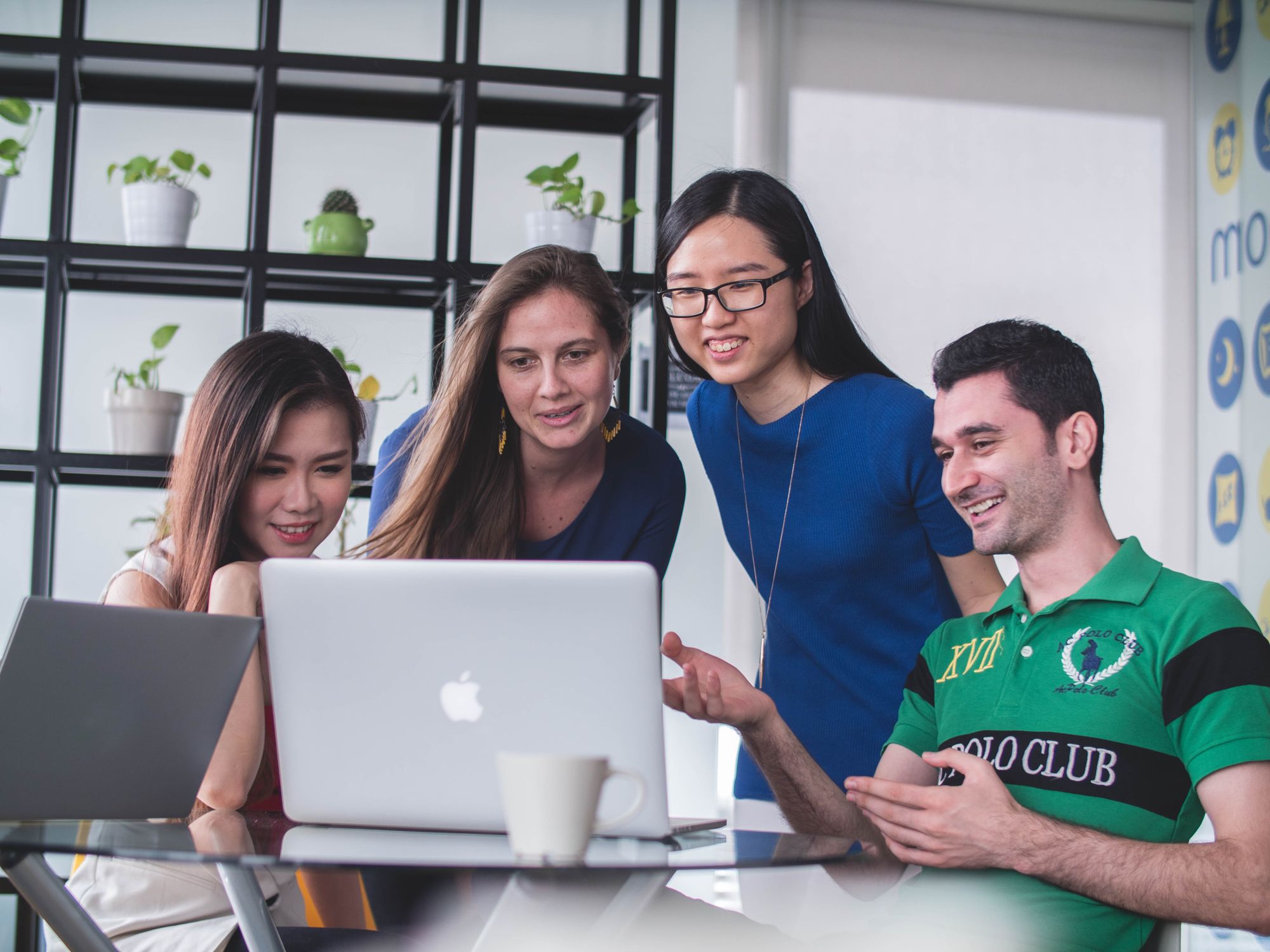 Get employee acceptance for your innovation efforts
A systematic innovation focus on the core business and its processes can help promote change from within. This is the part of the business, that is tangible for most employees. Hence, innovating processes and making life of employees easier is generally a good place to start. Here is why.
Organizational acceptance
Digitalization is a topic hated and loved within larger organizations. It is difficult to find that fine line between "being too evasive" and showing "no change at all." How do you get everyone on board?
I have made great experiences with active employee involvement. Process optimization is by far the most critical part of day-to-day innovation. If everyone in the organization is set to improve "internal collaboration," change can come from within the organization.
Hence, it is crucial to get the employees involved in innovation projects at an early stage. This can be done by:
Focus groups
Actively asking employees about their ideas
Personal interviews

But the most important thing is to create innovation feedback loops.
Team acceptance
When you run the innovation lab in your corporation, or you are responsible for a digitalization project, do not forget to show the people that brought in the ideas what you have done with them.
Building a new tool for the organization will not ensure the acceptance of it. Innovation labs and project owners need to focus on the adoption rates more than anything.
External projects
The external development of projects has caused it harder to integrate new tools. In the last decade, corporate innovation labs have mostly tried to create new instruments from within an organization. However, most miserably failed.
"The main reason is that the use of internal resources can be highly inefficient. Most projects do not have dedicated resources, or the knowledge base actually to create the necessary products and tools."
Hence, ever more innovation labs are taking a new approach. External innovation hubs are increasingly responsible for project development. These projects are developed from outside the organization and brought back in, as soon as they are "ready."
Although the core ideas have (usually) come from the employees, feedback is scarce. Often-times, the employees do not hear back from the innovation lab for years. Long feedback loops cause a disconnect between the core team and the innovation team. Even non-evasive tools can be challenging to implement, without full employee support.
Communicate a lot
I believe it is vital to communicate a lot. The innovation teams need to create transparency in their ideas, challenges, and results. Tangibility and accountability to the core users of the new technology are critical to project success.

When innovation teams start their efforts be solving real-life employee problems, they see that it is easier to start out-of-the-box projects that are far more evasive.
It takes courage to make your work tangible and force yourself to get direct feedback. But in my opinion, it is the best way to get your changes accepted in your organization.

I hope you have enjoyed this read. Maybe it made you think a little about how you go about innovation in your organization. Have a great day, Remco