IMHO
Self Improvement: Communicate more clearly
The way we communicate has changed dramatically. The introduction of digital tools, especially email and smartphones, has transformed our behavior. I consider myself lucky to have been born at a time in which we used both traditional media as well as our new digital tools.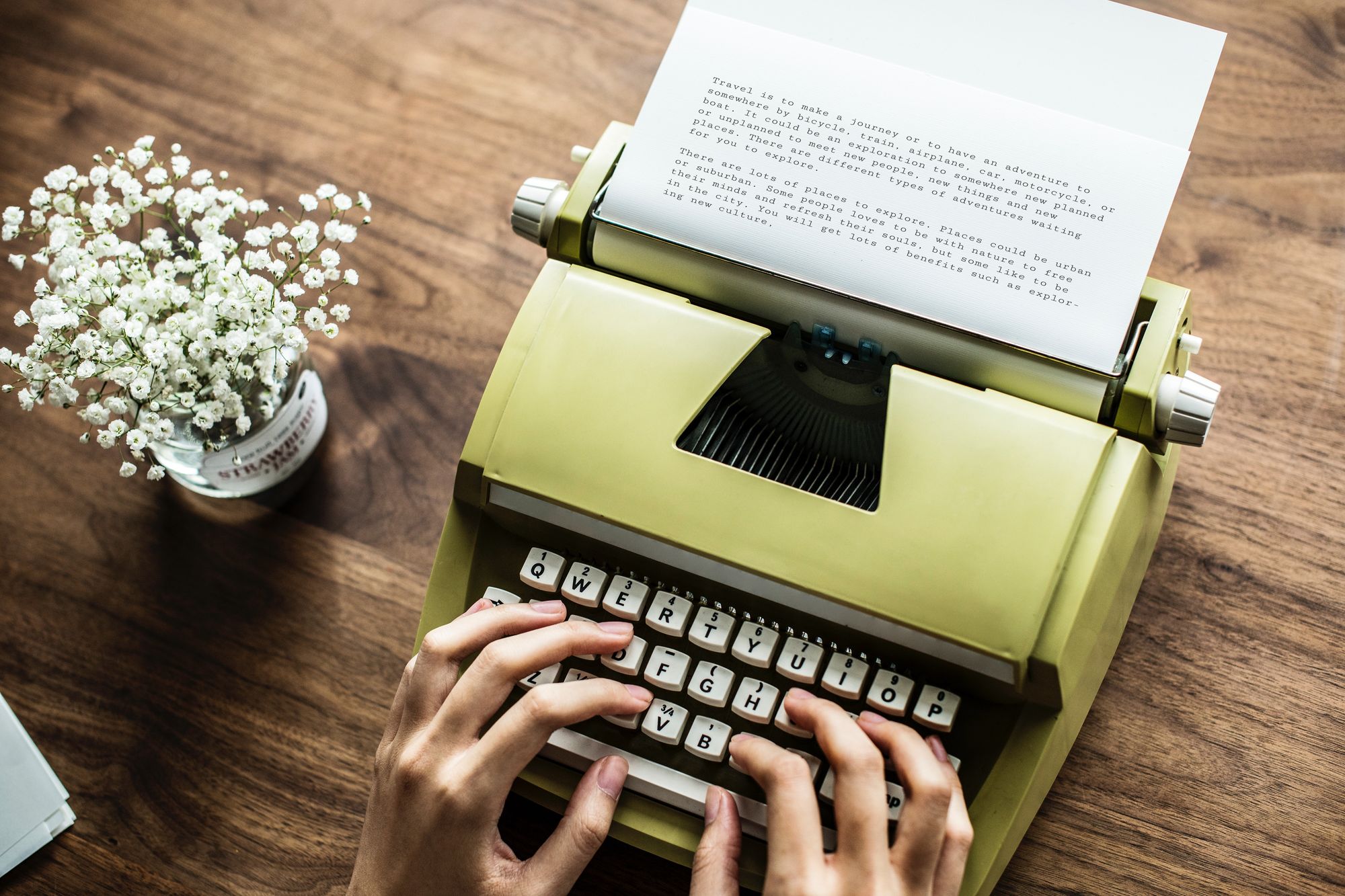 I love to write, and I would love to be better at it
Not only have our means of communication changed, but the way we converse has also transitioned. Most notably, I feel that it is increasingly difficult to communicate, online, without the need to "unnecessary" emotional reference points.
Of course, I try to communicate as clearly as possible, both professionally as well as privately. But, I cannot hide the fact that it has been a challenge. The fact that I speak (and think) in at least three languages, does not make things much easier either. However, the following tools have helped me communicate significantly better in the last few months.
Do not mind my grammar, or do
One single thing has helped me get better at writing and communicating in general: ask for feedback. I have started to ask my colleagues and my girlfriend to proofread my emails before I send them. As it turned out, I commonly make the same mistakes (over and over again).
It can be somewhat confronting, re-reading my own basic mistakes. But, it has really helped me improve both my English and my German. My mother tongue is Dutch, but I communicate mostly in German (at work) or in English (whenever I write an article).
I know that my English is far from perfect, nor is my German. However, re-reading my sentences has made me think about what I write again. I have started using a more elaborate repertoire of words, and my sentence structure has improved significantly.
Grammar and spellchecks
I have started using the spellcheck on my computer again. It might sound a little ridiculous, but I believe after I finished my university studies, I stopped double-checking my grammar before sending my messages off.
The "word suggestion feature" on my iPhone does help, of course. Never the less, all it really does, is correct single words. The spellcheck on my phone does not help me improve my sentence structure.
A few weeks playing around with an app called Grammarly has really helped, though. Grammarly is a simple browser extension, that checks your grammar in real time. It shows me exactly which words are misspelled, and forces me to use more synonyms.
This has made my paragraphs vitally more interesting. Furthermore, it has helped me get my message across more directly by removing unnecessary fill-words from my bloated sentences.
I write more
Regular writing helps. I love writing, that is the main reason I write this blog, to be honest. Writing is a way to relax; it helps me clear my mind, put things into perspective. It is the main reason I blog.
Medium and the new(er) version of WordPress make all the difference. It needs to be easy and beautiful to write my thoughts. Whenever I use a pen and paper, I feel that I am creating value for myself, but it is not something I can share with the world. I do not need to think about my choice of words when I write to myself. Yet, when I put myself out there and write for the whole world to see, I need to watch my language.
SEO-tools have really helped me improve my writing, too. The YOAST SEO-plugin for WordPress is an absolute joy to work with.
"What it has helped me most with: understanding the difference between an active- and passive voice"
It is a lot of fun working with words, and to learn how to use them correctly, once again.
Fewer PowerPoint-Slides
I work as a consultant, and the main "expected" output is usually a PowerPoint-slide deck. Although have gotten fairly good at making slides, it is not my preferred tool to work with. I feel that it can be challenge to get my point across, especially when everyone is staring at a wall.
Thus, I looked around for new tools that help me tell my story well. I ended up working with a tool called Paste. The Paste app is a slimmed-down version of PowerPoint. I can add images, videos, and text to a slide deck. But, the formatting is highly condensed.
I cannot play around with boxes, charts and font types as much as I did. And, it has made me focus on the core message of my slides a lot more. Sure, it has its limitations as well, but my slides are more transparent and less stuffed. There is nothing more annoying than information overload, right?
Why are you telling me this?
Clear and direct communication is essential if you want to get something done. We have become accustomed to vague sentences and loads of emoticons. I feel I benefit greatly from a bit of punctuation and structure in my work, though. And I can only applaud anyone who makes an effort to communicate clearly, as well.

I hope this post will help think about your writing, and your style of communication, too. I know mine style is very much an on-going work in progress. But, it sure is fun to play with words. 🙂

Have a great day, Remco
PS: There are no affiliate links in this post. I just thought I would share my insights and tools. I do not get paid by any of the aforementioned apps or services.