Tech Series: Apple Event SEP18 – no innovation please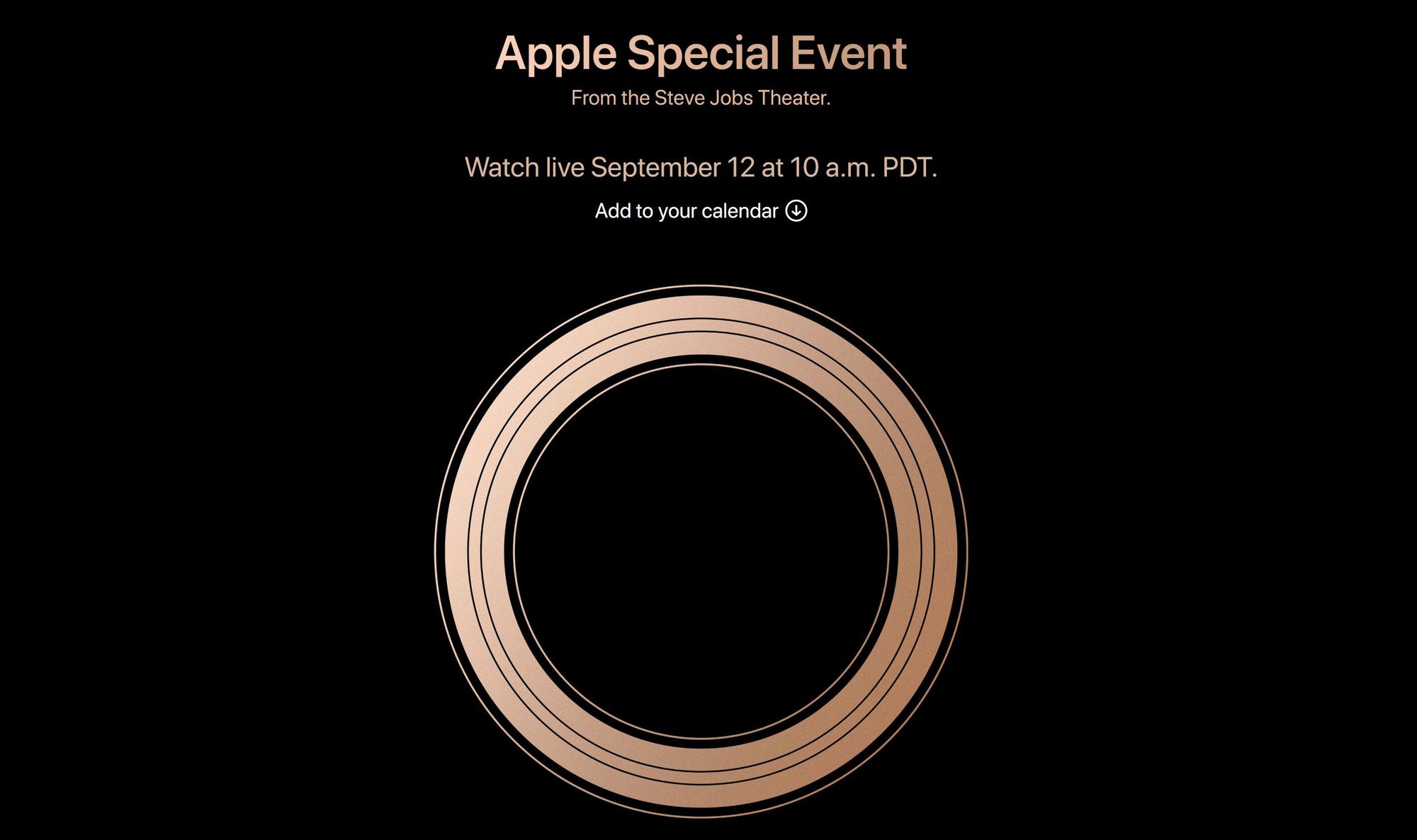 Slow and steady platform innovations, please
When we think of innovation and especially when it comes to tech, we think of Apple. Cupertino's tech-behemoth has grown out to be the most respected hardware tech player in the world. Today Apple will reveal its latest and greatest gadgets.
What will be on display? We do not really know yet. Rumor has it, Apple will present a (or the) new iPhone, a brand new Apple Watch and possibly an updated version of the iPad.
Can Apple continue to dazzle us with real tech innovations? Here is why I still get excited about these events.
Innovation for the masses
Apple is one of the companies on the face of this earth, who truly understand how important tech adoption rates are. The products Apple bring to market, are not only well thought-through, they are good enough for millions of people.
The sheer scale of users using Apple products is astonishing
What makes Apple great, is not only the fact that they have a fantastic marketing machine. The products are designed with the masses in mind. The average user needs to be able to use an Apple product, from the get-go. You open the box, start up the device, and it just works.
They do not create products that are ground-breaking or truly spectacular (anymore). But, I do not really want them to either.
Faster release-cycles, than we can handle
Sure, creating a phone or product for the masses means that compromises need to be made. These choices are usually made in favor of mass-usability instead of pure innovation.
Apple's products are not necessarily the fastest, or most innovative. But what makes them good, is that the innovations brought to market have a universal and scale-able reach.
In essence, the release cycles are actually a little too fast to keep up with for external programmers. What makes them great is the fact that the eco-system around its products is very strong. There are literally millions of applications for the iPad and iPhone. These apps make Apple great, not just the standard hardware product itself.
I do not want them to be innovative
Each year, a new product is released. With the iPhone X, I hope that we will have a design and hardware specs that we can work with for a few more years to come.
I still get excited about these new events, because they will define the tools that we have at our disposal for the next few years. You need to understand that constant changes are an absolute nightmare for service innovators. And this is something the Cupertino-gents know all too well.
The iPhone and iPad platforms give digital entrepreneurs and innovators all over the world the possibility to create great new products.
Once you realize that these products are platforms and not tools, you will start to see that changes and innovation are not always the same- and good thing.
I do not want Apple to change their platform too much, yet I want them to show us innovative ways we can use the platform in the years to come. That is what I am looking forward to most, tonight. I love just love these events. They are a celebration of change and innovation – forward thinking and a little bit of nerdy-rockstarness.
The Apple Event takes place at 19:00 CET, tonight (12.09.2018)
---
Safe to say, I got what I wanted
The morning after. The event is over and I think it lived up to my expectations fairly well. No real huge innovations anywhere to be seen, a more consolidated product portfolio (of iPhones that is), and a slightly better Smartwatch.
In a nutshell, we will be getting a uniform design of all iPhone products, with better specs. The new A12 Bionic Chip is certainly impressive, it gives developers the much-needed power to create exciting new products. VR/AR-Kit 2 + this hardware will be fantastic.
Did Apple do enough?
There were no new iPads, no wireless charging pad (dock), no news on brand new Airpods; the iPhone was the star of the show. It is brilliant really, Apple does not want to dilute the limited attention span of its fans. By focusing the attention on one product category (or possibly two including the Apple watch), consumers will not contemplate on "what" they would like to spend their money.
If you already own an iPad or iPhone, and you are looking to upgrade (possibly both), the odds are you will not do both at once. However, the iPhone and Apple Watch are complementary products. These do not get in each other's way.
You are gonna be getting a huge displayUnbox Therapy
I love these Unbox Therapy reviews. They are honest and very clear, tech but easy enough to understand for basically anyone. Have a look at the video below for a first impression (specification) review of the new products.
Tim was referencing this as the iPhone for all people. But I'm not sure if the price on the Xr is really for everyone. I would love to see an iPhone with a price tag of around 500 USDUnbox Therapy
No new iPad, no wireless charging pad
Because the event was so "single product" focused, we can expect a second round of product presentations in the near future. And if these follow suit with the current iPhone, we are bound to see face ID, better chips and even brighter displays on our iPads, too.
I cannot get enough of these type of events. To me personally, they beat 8/10 trade shows and marketing fairs hands down. These product presentations and product launches, guide digital developments all over the world. It is impressive really, what one company has managed to achieve in such a short amount of time.
Sure, there is plenty of competition. Yet, that competition is working on the software side of things. At Apple, the actual hardware product is what they "sell." Even though most users will only really feel the difference in performance and usability due to the software, they want to physically hold a high-quality product while doing so.
Apple understands that and focuses their full attention on haptics, design, and quality first. I cannot wait for the next upcoming events. Trust me, you do not have to be an Apple fanboy to enjoy these talks. I am writing these words on a Microsoft Windows Surface machine ;-).
Have a great day, Remco