Tech Series: The new iPad Pro (3rd gen 12.9) will be my "go to device"
For those who know me well, I am a bit of a gadget-guy. I have used the top line of pretty much every single big brand on the market (Apple, Microsoft, HP, Lenovo, Acer) as my go to device in my daily work at some point in the last 10-15 years. Hardware has really changed my way of working and communication.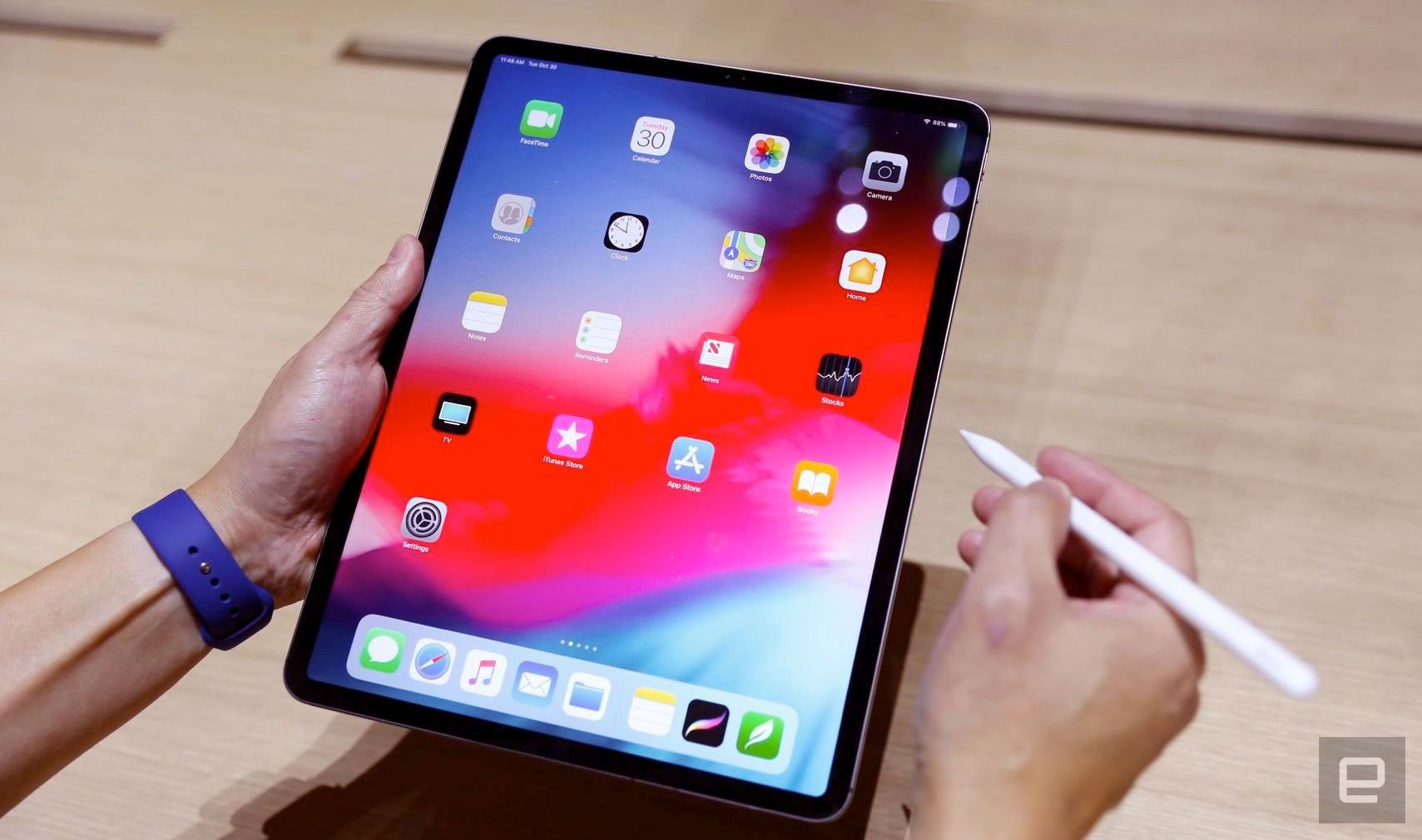 The new iPad Pro 12.9 is a beauty
I am not sure if my job has changed much; I probably use my tablet and phone as communication devices more than ever. I focus on communicating more and spend far less time computing; working on large datasets and creating dashboards. However, I do not think that I create fewer dashboards, PowerPoints or insights – my way of working has changed, though.
The iPad is my preferred tool to work with over an extended period of time. That is, when my phone's screen is just a little bit too small to get the work done.
The launch of the new iPad Pro line has gotten me very excited about the future of computing. Sure, the software still needs to catch up to the hardware possibilities, but there is very little that I cannot do on an iPad, that I would be doing on a regular desktop pc. Here is why I cannot wait to replace my first generation iPad Pro (12.9 inch) with the latest model and get rid of my laptop.
Tools shape the way I use my hardware
When I started working with the first generation iPad Pro 12.9, I thought it could replace my laptop. How wrong I was… The first generation iPad Pro has a great screen, battery life and is more portable than most laptops, but it lacks quite a few features I regularly use. Not being able to add a second screen to the device, or import files from my camera directly, were real drawbacks.
The latter was solved mostly by a software update from Olympus (who build a great importing application for my camera that works like a charm). Hence, one big hurdle was taken care of.
Tools such as Tableau have made it increasingly easy to clean up data and quickly build the reports I need. Next to that, we have started to use Paste(app) as our main presentation tool. I spend far less time on PowerPoint and Excel than I used to. Thus, my hardware needs have adapted to the tools that I use.
Next to that, Microsoft brought out Tablet versions of its MS-Suite. Which I thought I would desperately need to really get things done. I could not have been more mistaken though. In my daily workflow, I hardly use a single microsoft product.
The odd CSV-file or Excel sheet are probably the only things I need to be able to open. But, that is not something I do on a daily basis anymore.
The new iPad is plain gorgeous
The new iPads are an absolute charm to look at. The newly improved look is sleek and professional. My iPad is the device I love to work with most. Even though my "main device" is a surface laptop, if I could choose, I would take my iPad with me over my laptop every single time.
There is just something about the iPad that intrigues me. The fact that it is made for touch input makes it intimate, personal and direct.
Sure, there are plenty of other options on the market. Tablets and laptops come in all shapes and sizes. I use my phone for most of my chores, though. Yet, there are situations in which I would rather have a bigger and better screen (such as writing and correcting this post).
An iPad is not a computer and it probably should try to be one either. The biggest drawbacks are not really related to the hardware, though. Most of the challenge I run into when working on an iPad are related to software.
Most importantly, touch input is not supported well enough by software developers, just yet. It is nearly 2019 and for some reason, the majority of software companies still focus their attention on the desktop experience (as well as hardware). These devices (iPads that is) are more than capable of handling a far wider range of tasks and have the computing power to deal with anything you can throw at it. According to a number of benchmark tests, the third generation iPad Pro (12.9 inch) is even more powerful than the more expensive MacBook Pro.
The bottom line
The thing is, I would rather take a device with me that can handle 95% of my daily chores, and take care of everything else some other time. I know that the iPad is not a device that can "do it all". But, I love the fact that I can use things such as dictation (typing is not my stronghold), quick annotation, screen recording and sending feedback on creatives (screenshots) with ease. These parts of my daily routine are a real asset to me.
I have not seen the new iPads out in the wild just yet, but I will be sure to check them out as soon as I can. Possibly even get my hands on one before the end of the year. Let's hope I'll be able to afford it by then at least. It certainly is not the cheapest device out there, but it looks like a hell of a lot of fun to work with. And that is the utmost important.