The main challenge in starting your own business is not in managing its day to day operations, it is managing growth. The main issue is that an entrepreneur is intrinsically drawn to development. When things don't move forward, it feels as though you (as a founder or manager) are doing a bad job.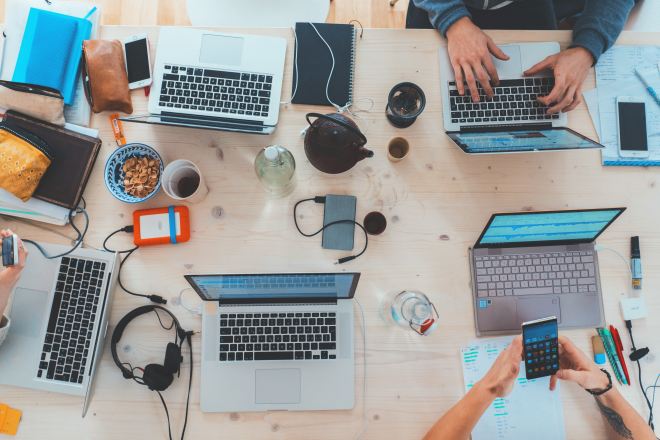 To a certain extent, this holds true; your competitors and market conditions change constantly and you will need to adapt accordingly.
However, I believe for a young organization (<50 employees) it is vital to manage the expectations of both your clients (customers) as well as your employees. The management of expectations is potentially more important than constant growth.
(1) Communicate On Organizational Change
When your company moves forward, your organizational structure must change accordingly. Sometimes it is possible to evolve in iterative steps, but on other occassions your organization calls for a total overhaul.
Pivoting is crucial. But what is even more important, is to prepare your (small) organization for the pivot.
When your team consists of 20-30 employees, you will (and should) definitely know each and everyone on the team, personally. These first employees are really important for the future development of your company; I believe they determine the long term DNA.
At GANDT Ventures we use quarterly all-hands meetings and team retreats to work on change topics, together
You want to keep them on board for as long as you can. Hence, it is key to communicate with your team a lot. Tell them about your plans, your dreams and your vision of the future. And not only that, don't forget to thoroughly listen to their feedback. Your organization will tell you where the limitations of your business ideas are.
Fact is, you won't be able to make the changes without them.
(2) Take Away The Fear
Change is normal for small teams, but it does bring employees out of their comfort zone, constantly. The problem with that is not necessarily that your team will not be able to execute your new ideas, often times your employees will want to finish their "old chores" first.
Some even might have some trouble to let go of their tasks.
It is so important to make sure that you do not hold this against them. Odds are you were the one who gave them the directions to do their current tasks in the first place.
Consistency in communication is very important. This means that you will want to prepare your team for pivots and changes. This takes away the fear of working on the "wrong" tasks.
(3) Allow Time To Adjust
Organizational changes are not made over night. It takes time for new routines to settle in and for all employees to fully grasp what is required.
Organizational change can involve a change of scenery for some, and different roles within the team. Some employees are better at adjusting to change than others.
Regular touch-base meetings (quarterly reviews for example) can really help you get a good feeling of the state of your organization.
When you have an Human Resources Team, don't just let them "deal with it", but use the opportunity to join a few employee meetings yourself.
There is nothing more important than to make sure your organization is doing well – you need to create time on your calendar to do just that.