Things I love
Facebook Portal misses out on most promising target group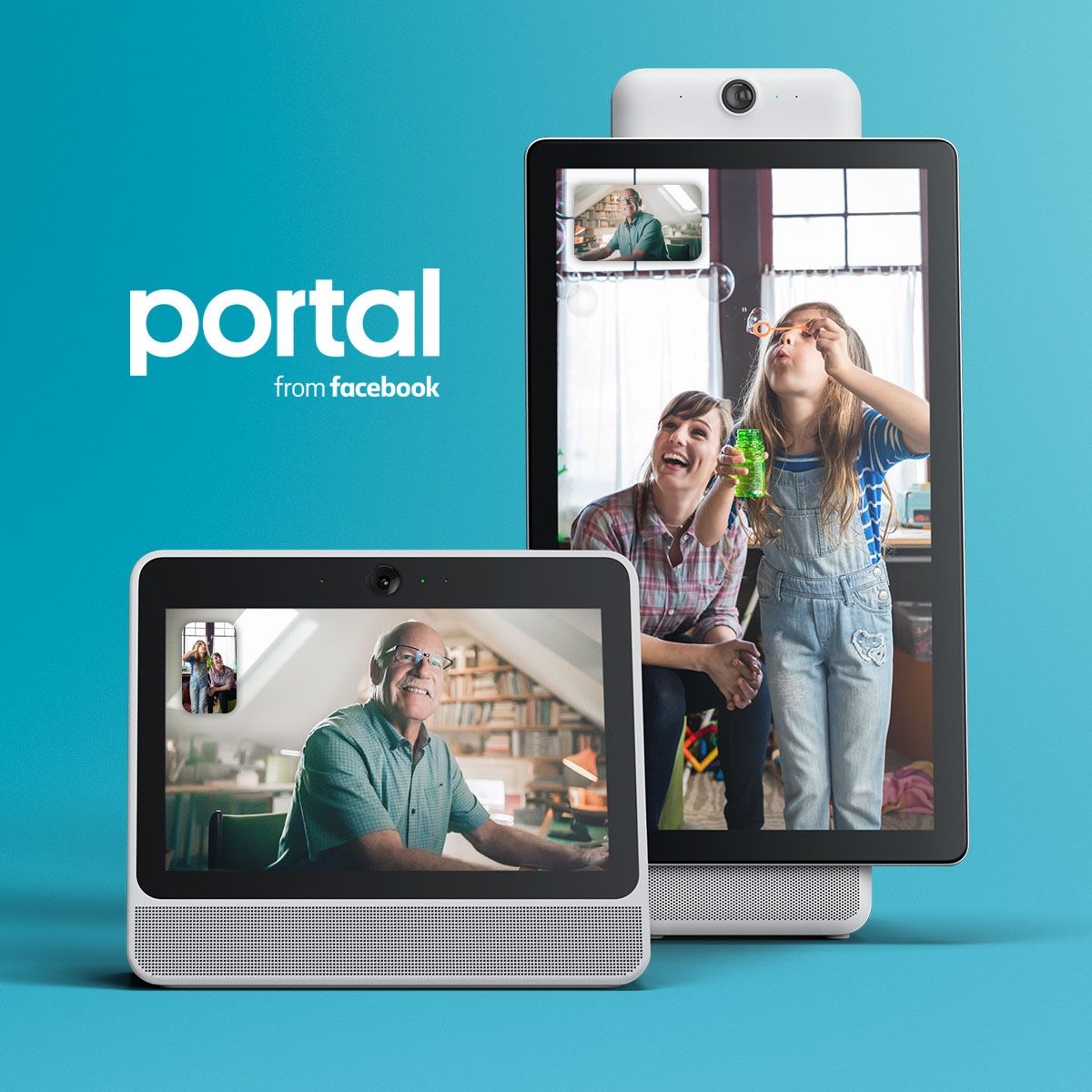 One of the biggest pains in the office, are video calls. Laptops and Tablets simply don't cut it and a good video calling system is really expensive. That's why I was really excited to see the features of the Facebook Portal.
After it first launched a couple of months ago, it soon got quiet around Facebook's first real hardware device. It is somewhat of a single purpose device, but the specs and the software features especially make it very interesting for smaller businesses and consultancies.
Zoom in, zoom out. The demo just looked so great. I have never seen the device in real life – but I imagine it to be a lot of what I would want to see in a simple video calling device.
Screen and audio quality a big plus
The screen is crisp, it's a decent sized 15.6" (portal plus that is) and the sound is supposedly some of the best in class. Especially the noise canceling features are said to be great.
Apart from the fact that it was built by Facebook and the number of apps on the thing are quite limited, it seems like one of the best small-office-to-small-office video device. I have read in numerous reviews that the tone quality is absolutely fantastic on the device. Many have said that it has been the best calling, video calling experience that they have ever had.
What is interesting about the screen, is that it is not static and can't be moved to fit the user interaction mode. The screen on the Facebook Portal can be turned into landscape- and portrait mode. A big benefit for those conference calls with people on their smartphones. It makes the device feel more natural and the person on the other side of the screen come across more natural as well.
WhatsApp support
At the latest F8 developer conference in April 2019, Facebook announced the Portal will support WhatsApp video calling in the near future. That would be a big benefit for most users and integrate both Facebook assets (WhatsApp and Facebook Messenger) into one integrated service for the first time.
The integration of WhatsApp is a huge deal for Facebook and for everyone else. This would be the first time that Facebook attempts to integrate both the Facebook messenger and WhatsApp into one product.
It is their goal that we will be able to communicate with all of our contacts across all of their messaging apps equally. This means that when you are used to communicating with someone on Instagram, You could soon reach out to this person through WhatsApp as well even if you don't have their phone number.
There are still a number of data production issues to be overcome before this can truly work, but the fact that we are able to call someone through WhatsApp on the portal is a step in the right direction
Price point
Facebook is taking the same strategy as Amazon with the introduction of the Portal, they are giving away the hardware at an extremely low price. The Portal might be a somewhat limited device, but with Alexa Support build in and great video calling capabilities for less 200 USD the Portal is an absolute steal. The portal+ comes in at 349 USD and is available for even less than that on Amazon and in Best Buy stores.
The thing is, they want the Portal to be accessible to the masses. But in all fairness, I believe cutting the price down to a minimum will make smartphones and tablets simply seem overpriced.
Businesses are used to paying more for superior quality. At this price point, it will be hard to position the Portal as a serious contender and alternative for businesses.
I do believe it could be a great tool for smaller business of 5-15 employees. You have no idea how much time we waste trying to get everyone to logon with their laptops and tablets to join a conference call. It can take up to 20 minutes for a small group of 4 to 6 people to join a single conference call. And small teams especially this is an absolute waste of time.
We need more boldness from Facebook
I think Facebook is really on the right track with this product. But I personally believe that is not marketed correctly. It can do a lot more than they tell us, and want to make us believe. The focus on the family life, games and fun might be appealing to a small target audience, but I personally believe that this is not the best way to market this great product.
Let's face it, Amazon Google and maybe even Apple have a bit of a jumpstart when it comes to smart assistants in our homes. Especially with regards to voice assistants Facebook is nowhere to be seen. And this makes sense, simply due to the fact that Facebook do not have the hardware legacy that the other companies have.
It is needless to say that Facebook have the resources to bring a great hardware product to market. Yet, the portal seems a little bit unfinished and rough around the edges. It is actually an excellent product waiting for the right target audience. I do highly question whether this is the perfect product for Facebook as such.
I think what we need is more boldness from Facebook. They have to show us a product that they really believe it. Show us the future, show us what a full messenger integration across all platforms could look like. I think that the portal shows that Facebook is generally capable of producing good and solid hardware products. However, we need to create a product that is able to win over the masses. The portal in its unfinished state, lacks the appeal and strength.
Even though the device is not available in Europe just yet, I'm hoping to get my hands on one or two in the United States in the coming few weeks so that I can give s full review of the product myself. So am I am sure this article will be continued… 😉
Had a little test-run in an Amazon bookstore
Oh a quick little update, I had some time to play with a Facebook Portal+ in an Amazon Bookstore and I have to say it was better than I had expected. The sound quality is grand and the video features blew me away as a first impression.
The product is really well build, but a bit bulkier than I had anticipated it to be. What stood out what the "snappiness" of the user interface. The hardware was just right and nice and fast. Next to that, the screen is great. Just what you would expect of a video calling device.
What I did realize is that it's not possible to show your screen to someone, add "non-facebook messenger" users (zoom or appear.in do not have apps that can run on the Portal, yet), and the portal+ is quite big. Which is not a problem in an office setting at all, but it would be a little bit too much for our kitchen.
If this device would support WhatsApp (video-)calling, it would make a huge difference and it would be an absolute no-brained for me and the team to get some for our conference rooms – and possibly at home to call each other. Facebook, you really need to step on the gas and get that up and running for us! It would be such a huge game changer.
I think I'll wait until the Facebook Portal becomes available in mainland Europe to get one with a European plug. So looking forward to this already 🙂