IMHO
Why I needed to learn to type differently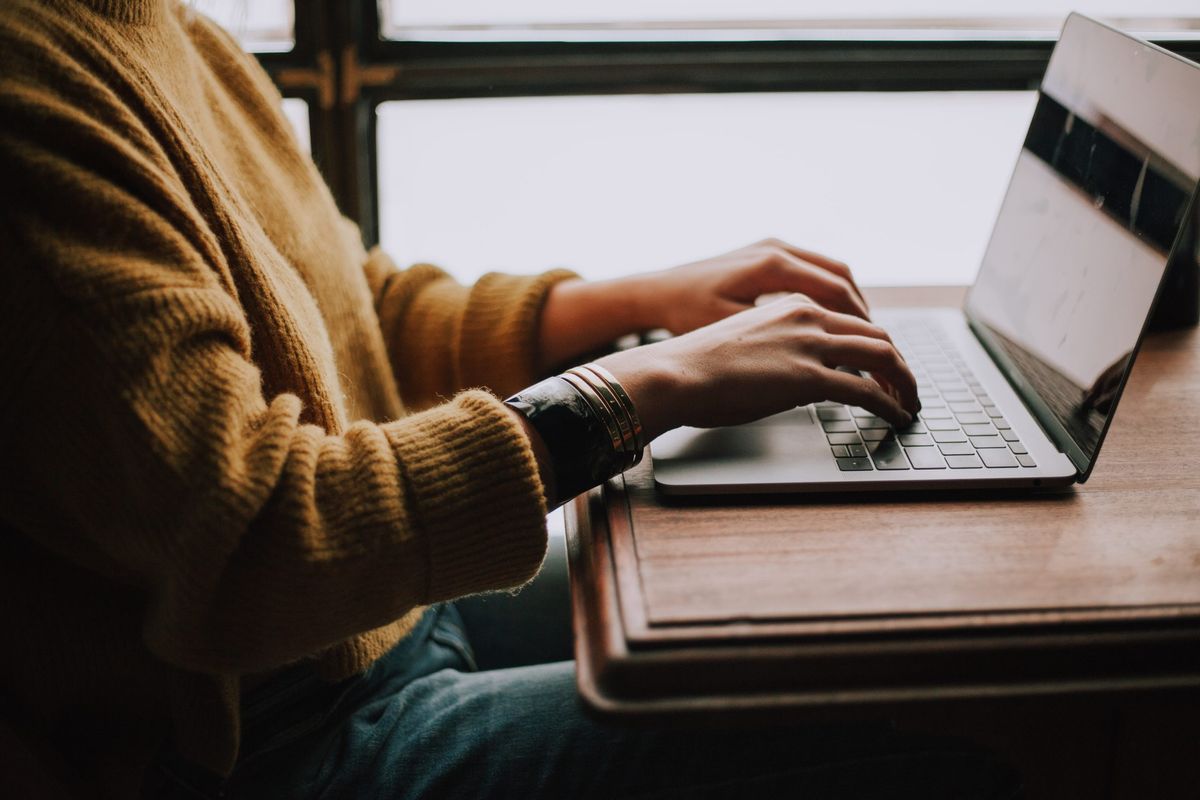 Breaking habits is hard, especially those you have become accustomed to over long periods of time. Typing is one of them, for me. I am not the slowest typer in the world, but my typing could certainly be more accurate. And for some reason, I don't feel extremely confident in my typing skills.
I spend a lot of time behind a keyboard. Or at least, some form of digital screen. I have tried out numerous keyboards, from Logitech to Apple and Lenovo. Yet, I have come to believe that my typing skills have very little to do with the keyboard I use.
The more time I spend using my phone, the more accustomed I have become to dictating my messages. However, there are lots of situations in which I am unable to dictate my words and sentences in public.
Keyboards have never been my friends, but we'll have to learn to get along, somehow. So I have decided to do something about it, and spend half an hour a day learning to use my keyboard correctly in the coming month.
Language matters
Writing in different languages can be tricky. I grew up using a Dutch QWERY keyboard – Dutch is my mother tongue and the keys still come natural to me. But at the age of 21, I moved to Germany, where I had to learn to use ö, ä and ü's in my daily typing.
So I switched to a German keyboard. But I never took up a class/self-study to learn to use the key-combinations, correctly.
It got even worse when I moved to Switzerland. The Swiss keyboard layout is, yet again, a little different from the German one. It accommodates both to German- and French native speakers.
I switch between German, English and Dutch – a lot in my daily typing and communication – the split is probably 40-40-20 between the three languages on a daily basis. So I'll have to learn how to use all three, blindly – using a solid 10 finger technique.
How bad of a typer am I?
Is my typing really that bad? Am I the slowest typer in the world? What can I do to become more fluent in typing?
It's hard to say what makes for a bad typer. I personally don't think it's only about the speed, though. The most important thing for me is to eliminate friction and mistakes. Whenever I make a typing error, I am thrown off guard a little and forget what I wanted to say.
Fluency in writing comes from being able to keep up with my thoughts as well. I currently feel that my typing skills are holding me back from communicating more.
I can write a blogpost in under half an hour. Yet, I still do not know whether or not that is sufficient – at least by my standards, I would love to write down a whole lot more and double my output if I could.
How do I test my typing speed?
Here are some links to websites where you can test your typing speed. I will do a quick review of each of these as soon as I have tested them.
My typing challenge
This month I will take 30 minutes per day, every morning, to train my typing skills. The reason I wan to share that with you here on my blog is for one, to test my typing and to force myself to actually do it on a daily basis. Peer pressure can really help to achieve your goals and it certainly keeps me motivated.
I do not want to win a typing challenge or become the fastest typer in the world, but simply become a little more fluid and learn to type using all ten fingers, correctly.
The reason I say correctly, is because I know that I leave my pinkies out of the equation far too often when typing – reaching across the keyboard too much. I personally think that this is one of the main reasons I make too many mistakes and I don't feel entirely comfortable typing longer pieces of content.
Wish me luck, and have a great start to your Monday!
Best, Remco