In only three weeks, we will be moving into a new office space with our GANDT-team. It is in the same building we are in right now, but there is one major difference, we won't have a dedicated kitchen area and we lack a coffee maker.
I have to admit that it is not ideal. But we have to make it work. The team has simply grown too much in the last few months and whereas we would have loved to move into a bigger space, that unfortunately simply did not work out as planned.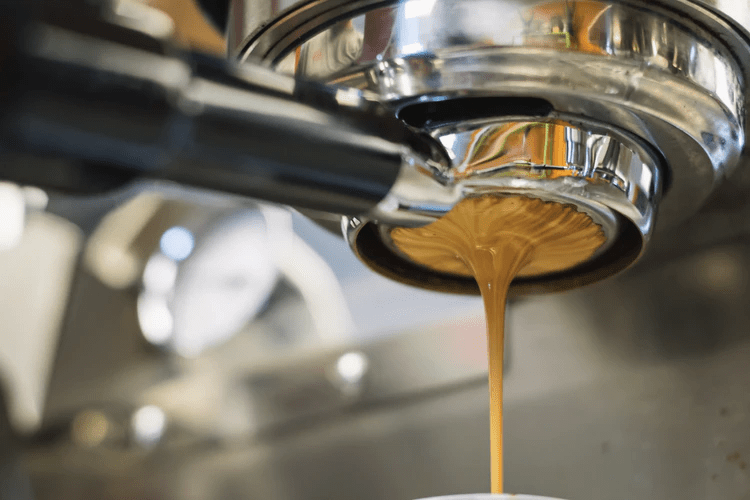 We had already quite the lease on our current facilities, and we will simply have to move and have to get creative. So in a mere 3 weeks, we will be moving into a nice, but slightly smaller office space on the first floor of the building we are in right now.
We can only be grateful that our landlord is helping us out on such short notice. But, it does pose a couple of challenges we had not foreseen. One of which is the fact that we won't have a dedicated kitchen area anymore… and we will need to find a new coffee maker.
Compromising a kitchen area for additional tables
The new office space has enough room, for most of our employees that is. The covid-19 pandemic has made us aware, that we probably don't need as many tables as we have employees, though. We want to try and create a more flexible "come and meet" office structure and atmosphere.
Essentially, have an office setup that is less static and allows us to move around more freely.
One part of the office will serve as both a get together area, and one that houses the coffee maker and water cooler. As we don't really have a kitchen, but do want to offer coffee and drinks, we'll have to get a little bit more creative. However, it is not the "where will the machine be," but the "what kind of machine should we get"-question that is keeping us busy.
Questions about coffee
Most people in the office enjoy a good cup of coffee, or tea for that matter. There is something nice about a warm cup of something to start the day. It's even been proven by science that offering coffee at a meeting will make it more engaging and bring the attendees closer together.
The coffee maker is a bit of a social happening in most companies; in ours, that is no exception. The act of making coffee, standing around and waiting for it to drip out of the machine one drop at a time, leaves room to slow down and talk to your peers. It's not really about the drink itself, but a ritual that allows everyone to slow down and socialize.
How does the team prefer to have their coffee?
How many cups of coffee do we collectively drink in a year?
Does a good espresso machine suffice? Or do we most team members actually prefer prefer filter coffee?
Do we need to get a coffee maker that can create beautiful milk foam, for cappuccino and latte macchiato?
How do we keep the amount of waste to a minimum?
Do noise levels matter? What if the coffee maker grinds its way around the office non-stop and disturbs the atmosphere in the room?
Do our employees prefer a certain brand or are they open to trying new things?

I am not sure why I took on the task of selecting the coffee maker. Maybe I am over-thinking the whole process here a little bit, but it has turned out to be a larger challenge than I had anticipated.
Oh well, I know what I will be doing over the upcoming Christmas days; I have got a lot a substantial amount of web research to do. This is surely the perfect chore to slow down and enjoy the Christmas tree, over a hot cup of coffee.