The evolution of user generated content does not always coincide with the evolution of the tools that we use to spread our messages. With the variety of networks out there on which you can share your thoughts, messages and or impressions of an event – it get's quite hard sometimes to decide on choosing the right social media platform for the content that you would like to share.
Facebook interestingly enough has always wanted to be the "go to" place for any type of user generated content, but is mostly used by people to share important (or unimportant to some) life-events and has started pushing video content. Video content is probably interesting because it raises the time-on-site engagement values of the user.
Facebook wants to be the first source for you to publish your content
As a news aggregator, Facebook has not been doing so well though. The last few months it has become easier for articles to be shared on Facebook and they have been given a more prominent role, however this is content that is actually produced somewhere else.
Facebook basically locked Notes in the basement for the past half-decade. Its bare-bones blogging feature launched in 2006 as a place for writing missives that wouldn't fit in a status…
Now Facebook has gotten back on the bandwagon of blogging they jumped off back in 2006 – introducing a (somewhat hidden) feature called Facebook Notes. Notes are essentially blog entries, that can be filled with text, pictures and videos by the users and shared publicly or amongst ones friends.
Facebook Notes is nothing more but a simple text editor that helps you publish and save articles straight on your Facebook Account. This could be interesting for those who have a large following, or do not want to host their own website.
LinkedIn shows Facebook how it can be done
LinkedIn has been very successful with this strategy and has started offering its users the possibility to post interesting (business related) articles to their profiles. This feature is used by Freelancers and Reporters a lot and helps them show their knowledge of a certain market, and it helps them to position themselves as authorities within their field of business.
The articles make LinkedIn a lot more interactive and are a good way to start a conversation with someone. Most of these articles do not only reflect someone's personal opinion, but are often enough filled with great facts and figures, market insights and brilliant ideas. The bloglike entries on LinkedIn are a great addition to the social network and  I am sure that this is what Facebook is aiming at as well.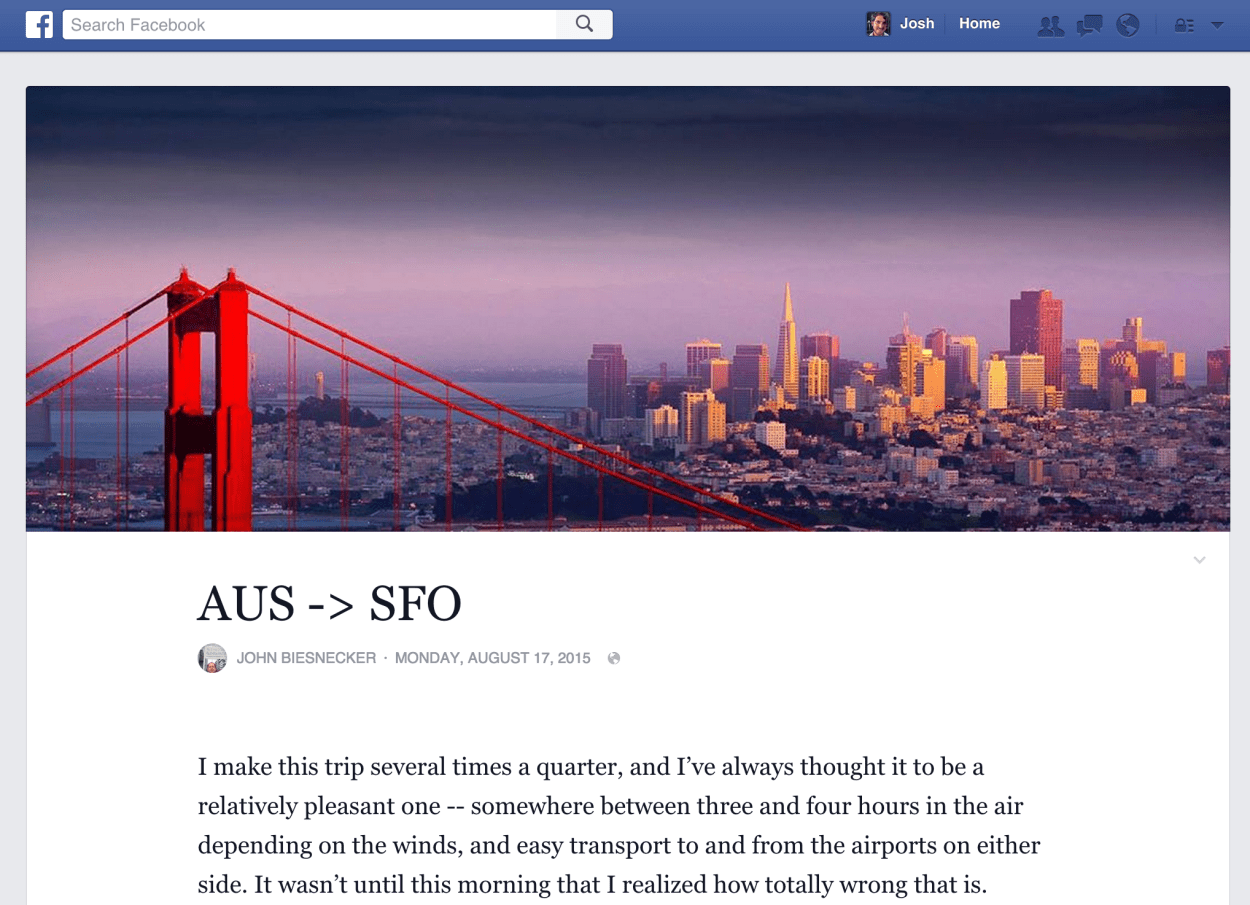 Techcrunch published an interesting article on Facebook Notes. Have a look at the full article by clicking on the link below.
Source: 800-Pound Publishing Gorilla Facebook Barges Back Into Blogging With "Notes" | TechCrunch