Productivity
Readwise: my favorite productivity of the year (2020)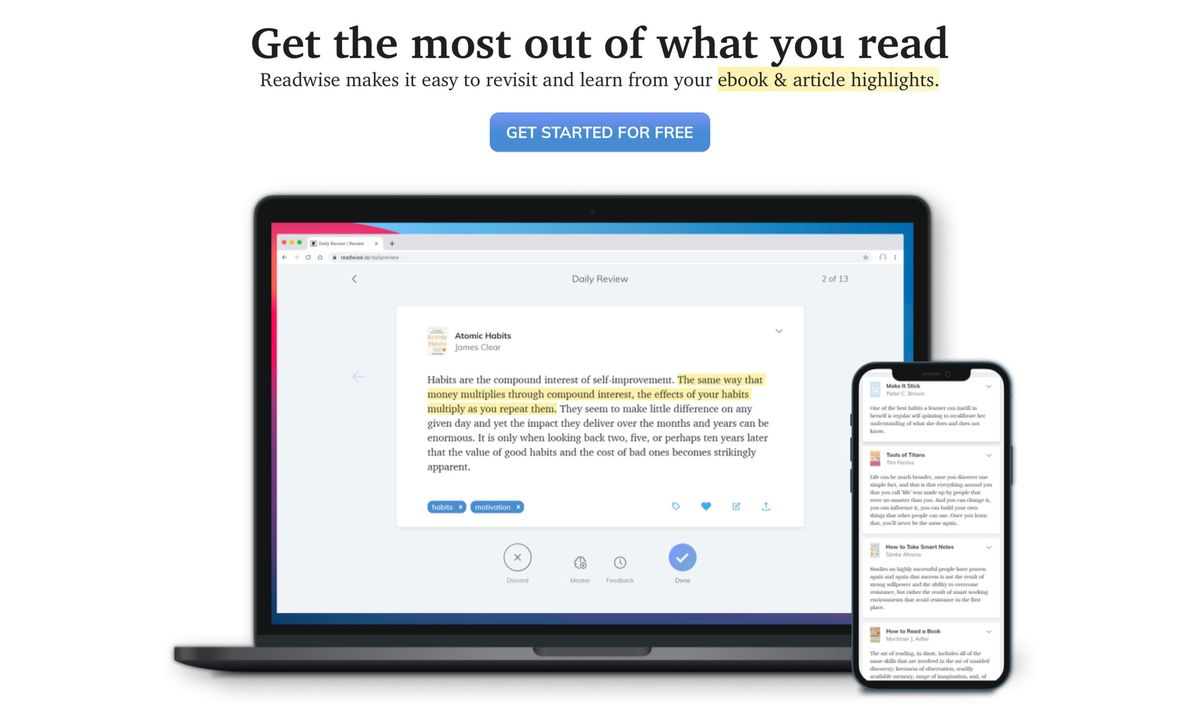 I love to write, I love to read.  And, i am someone who loves to highlight / take notes when reading. There are times when I finish 2-3 books per week. So you could probably say, that I am a bit of a bookworm. 📚🐛
However, most of my notes simply get lost. I read some books on the kindle app, some on iBooks, and others in a good old paper(back) version. Frankly said, my notes have been a mess.
I have been searching for a great tool to consolidate my notes and thoughts. I've tried using an Evernote notebook, but I recently switched to using Notion as my main notes taking app (driven by my team). And even though I imported my notes, they are not in a format that makes it easy to share with my team, peers and whoever wants to read them.
Along comes Readwise.io
What is readwise.io
Readwise is a service that collects all of your notes and highlights in one central place. The cool thing is that it can send you quick, automated snippets of what you've captured, on a daily basis. This makes the tool unbelievably powerful, because it brings up your own key insights on a regular basis.
Readwise's daily mails help to inspire and remind you of the key notes and highlights you made, in your books and articles.
This one feature is already more than enough to keep me happy. But there is more. To me, the main feature of the service is the integration with Notion.
Why save your book notes in Notion
I want to share my knowledge and the experience that I've made. One big reason for writing this blog, is the that I want to engage with others, and by sharing my thoughts and learnings openly, I can.
Within my company (GANDT Ventures), we work by a concept called working out loud. It is an open way of working and communicating, that reminds us all to share our work regularly. How we got to a solution is just as important as the output we produce.
That is why I have been looking for a good tool that allows me to share my book notes. We do have a feedly account and feed through which we can share the articles we read, but books are not included. Since Readwise collects all of my notes and imports them into one central Notion database, these problems are over.
Check out Readwise.io for yourself, and leave a below if you have any questions: https://readwise.io
Are you interested in reading my book notes, too? I am thinking about making this service available to others outside of our GANDT-organization. Sign up for my newsletter to stay up to date.
By clicking submit, you agree to share your email address with the site owner and Mailchimp to receive marketing, updates, and other emails from the site owner. Use the unsubscribe link in those emails to opt out at any time.   Processing… Success! You're on the list. Whoops! There was an error and we couldn't process your subscription. Please reload the page and try again.