Productivity
My first time using an iPad app on my Mac Mini M1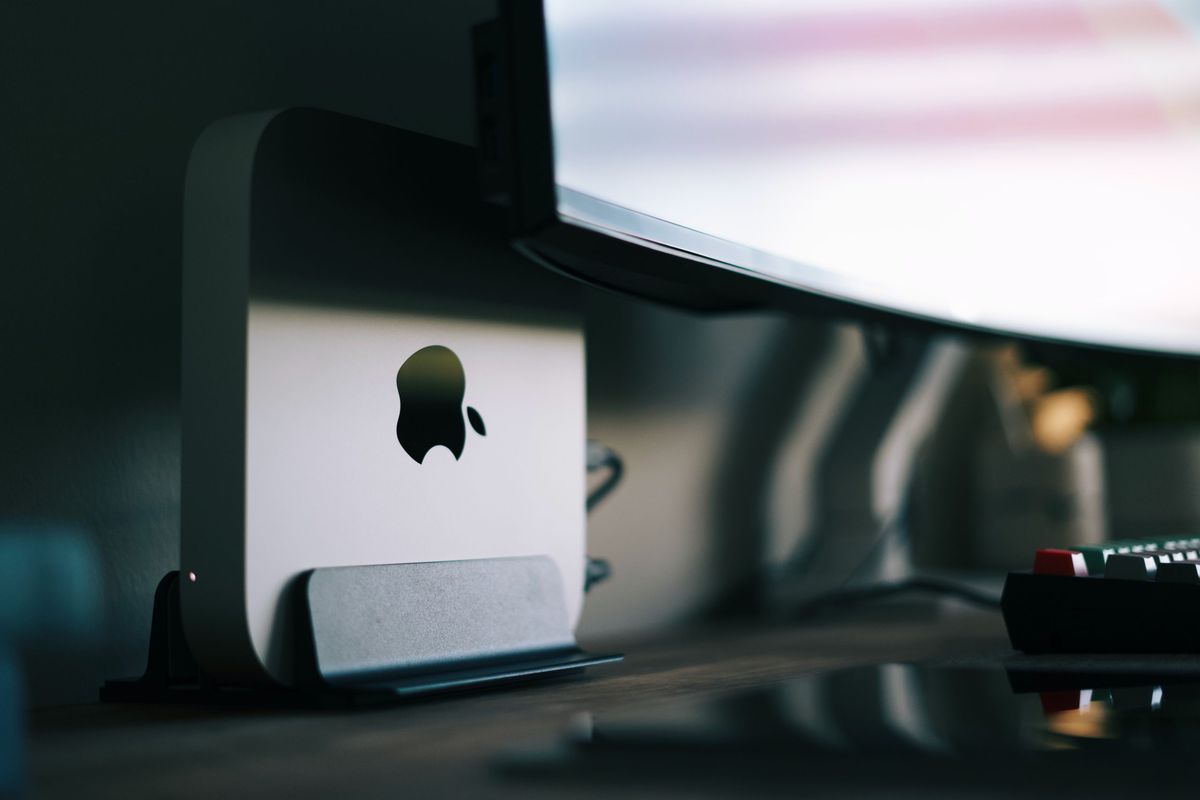 I recently upgrades my home office setup with a Mac Mini M1 (2021), making it my main driver when I'm at home. After a week of working with it, I have to say that I am mightily impressed by the speed and ease of use.
The price, power, form factor are all important arguments for the Mac Mini. But one of the key reasons I chose to give it a go, was the new M1 chip. Apple's M1 Macs, which are the first to be powered by an Apple-designed Arm-based chip, are able to run iOS and iPadOS apps because of the common architecture between the different operating systems.
Run iPad and iPhone apps on a Mac
One of the core features of the M1 chip is that we are now able to use iPad and iPhone apps on our Macs. This is one of the reasons why I decided to buy the Mac mini. My iPad Pro 2018 version is my absolute favorite device to use on a daily basis.
But, there are a couple of apps that are only available on my iPad that I cannot use on my Mac. The introduction of the M1 chip, has changed that. And it is mind blowing.
How to use iPad apps on Mac Mini M1
Today, I tried installing a new iPad app that I have recently discovered, on my Mac name. The app is called Hypernotes, and I aim to use it for note taking and to create blog posts. I have only been using it for a few hours, but the app looks promising and I want(ed) to find out if I could use it on all my devices.
It is so easy to start using an iPad app on your Mac. Just open the app store, and all iPad apps will be at your fingertips. You might get a short notification that says that the app has not specifically been designed for your device. But it will work, just fine.
This is my first entry on Hypernotes, using my Mac Mini M1 (2021)
The iPad app Hypernotes is an alternative to roam research which I have been using on my desktop device for a couple of months now. I absolutely love roam research, it has changed the way I document and take notes on a daily basis.
It helps me create new connections between topics that I didn't know were there before. And the browser-based application is super easy to use.
Unfortunately, roam research does not have a dedicated iPad app. So I am stuck using the browser version, which has a number of limitations. The main problem with only being able to use a browser version of an app, is that I cannot use it when I am on the go. Even though travel is not one of the main parts of my day anymore, because of the COVID-19 pandemic, it is something that I have to take into consideration when choosing the tools I work with.
Very impressed with the new Mac Mini
The Mac Mini is working beautifully. Every single application I have tried so far, runs smoothly. The machine is quiet; too quiet sometimes. You won't even know that it's on unless you really push it to its limits (which I haven't been able to do, so far).
It's such a delight and a great setup; much more comfortable than working on a laptop screen all day. I do still prefer my iPad over any other device I own, though. Being able to use my Apple Pencil and flicking through photos and videos just feels more natural than using my trackpad or keyboard.
At least my favorite feature works perfectly fine, voice dictation. Whenever I have the possibility to dictate my messages, I do. It is just so much faster to speak and then to type everything out. Furthermore I make far fewer spelling mistakes when I use voice dictation. Regardless of the device I use, it is probably the one thing I would not want to do without.
The one thing you will need, though
Okay, there is one thing that you will most definitely need to invest in. As we live in a world of video content, we cannot live without proper (laptop or desktop) speakers.
The Mac Mini has some of the worst sounding speakers ever made. If you enjoy watching YouTube videos, or video chatting with your peers without using a pair of headphones, you have to invest in a decent screen that has some good sound quality, or some desktop speakers.
I have a couple of HomePod mini's in my office, but I can't actually use to HomePod minis in stereo mode as my main drivers on the Mac mini. Which is a little bit annoying. I hope that they fix this in a future software update.
So there you have it
I've just finished my very first (short) blog entry on my Mac Mini M1, using an iPad app. It's astonishing how well this is working and I cannot wait to try out some more advanced programs and apps.
What are you favorite iPad apps, that you would love to be able to use on your Mac?